Seemingly overnight, the second month of 2021 is upon us. Things are definitely not back to normal but you can still get up and get out with these fun February events happening around Bay Area.
We understand that after months of being cooped up most of us are excited to see the county and businesses begin to open. However, Covid-19 is still present in the community and we urge you to exercise best practices — maintain at least 6 feet of distance, wear a mask (or 2), wash your hands properly and frequently — when going out.
View this post on Instagram
Experience art like never before — lose yourself in 300,000 cubic feet of flawless projections animating Vincent van Gogh's oeuvre. Wander through entrancing, moving images that highlight brushstrokes, detail, and color — truly illuminating the mind of the genius. Experience the organic landscapes of Van Gogh's imagination, and journey through his brilliance and madness.
View this post on Instagram
One of the oldest buildings in Golden Gate Park is the Conservatory of Flowers on JFK Drive, which offers five galleries of aquatic plants, lowland and highland tropic specimens, potted plants and special exhibits. Enjoy a free day on the first Tuesday of the month.
View this post on Instagram
After a nearly two month closure, the Oakland Zoo is planning on reopening to the public on February 3rd for daytime visits and its popular "Glowfari" Lantern Festival will reopening for evening visits starting February 5th. The online reservations and ticketing system for daytime reservations will be live on Monday, February 1st at 10AM (PST).
View this post on Instagram
Next month you're going to want to set Netflix, Hulu and Amazon aside and check out 80 excellent new independent and award winning films from around the world and around The Bay. There are three ways to attend SF IndieFest 2021 — Click and select what to watch or pre-order a film for later, connect on your TV, or buy a pass and binge watch the whole fest! The 2021 SF IndieFest is screening wherever you watch films Feb 4-21.
View this post on Instagram
Fort Mason Flix is a pop-up drive-in theater on the waterfront showing hit movies six days a week, from family favorites and cult classics to blockbusters and art house cinema. The theater features an oversized 40' x 20' high definition LED Screen. At 4,500 nits, this powerhouse screen is up to 90x brighter than a standard movie theater projector, allowing visitors to enjoy their favorite movie in daylight as well as after sunset. Inside Out will be showing at 5 p.m. and Dr. Strangelove will be showing at 8 p.m. on February 5.

View this post on Instagram
Saturday afternoon cartooning workshops meet monthly from 3 p.m. to 4:30 p.m. online. Students learn different in-depth adult-level introductory skills in each workshop, with subjects ranging from designing characters to writing stories to creating finished comics. The specific skills participants are most interested in will be considered and addressed as possible during each workshop. 
View this post on Instagram
Come check out over 50 farmers, ranchers, producers, food artisans, pop-up eateries, merchants, makers, artists, organizations, children's activities, outdoor yoga, occasional workshops and live music from 9 a.m. to 3 p.m. on a closed-to-traffic 37th Avenue between Ortega and Quintara. 
View this post on Instagram
"Marin County Cares ~ Restaurant Appreciation" was created around the idea that we value our restaurants in Marin County, many of which are family owned businesses that have contributed back to their respected communities, as well as enhancing the overall tapestry of what makes Marin County so special. Participating restaurants are either showcasing a special offer or an existing menu feature to welcome guests back to their establishments. There are no tickets or passes required and although most restaurants are open on a first come, please call them directly to be sure they are still open for take-out and outdoor dining, as websites are often the last to be updated. 
View this post on Instagram
The San Francisco Botanical Garden is one of the most diverse gardens in the world. A unique urban oasis, the garden is a living museum within Golden Gate Park, offering 55 acres of both landscaped gardens and open spaces, and showcasing over 8,000 different kinds of plants from around the world. One of the most beautiful spots is the Japanese-design inspired "Moon Viewing Garden," (pictured above) located in the Mild-Temperate Climate section in the Northwest portion of the gardens. The garden is always free for San Francisco residents, but visitors can also enjoy this treasure for free on the second Tuesday of every month. Come by any day and get in for free from 7:30 a.m. to 9 a.m. 
View this post on Instagram
Organized by guest curator Astria Suparak with USF's MA in Museum Studies Curatorial Practicum class, Become The Monuments That Cannot Fall is a two-part hybrid exhibition featuring the art collective Related Tactics. Beginning Nov. 19, 2020, The future now, a site-responsive public art project will be on view in storefronts along the Third Street corridor in San Francisco's Bayview neighborhood through February 14, 2021.
View this post on Instagram
Hearts in SF  is a free virtual event benefiting the San Francisco General Hospital Foundation [the Foundation] and is raising funds for initiatives at Zuckerberg San Francisco General Hospital and Trauma Center [ZSFG].   The event will feature appearances by Santana, Tony Bennett, an exclusive discussion with Dr. Robert Rodriguez, Zuckerberg San Francisco General Hospital [ZSFG] Emergency Room doctor and member of the Biden-Harris COVID-19 Advisory Board, Foundation CEO Kim Meredith, and ZSFG CEO Dr. Susan Ehrlich; a performance by Kim Nalley Band, civic leaders including California Governor Gavin Newsom and San Francisco Mayor London N. Breed , emcee Renel Brooks-Moon, the voice of the San Francisco Giants, and much more!
View this post on Instagram
Join POST in welcoming author Mary Ellen Hannibal to discuss why the Bay Area is a biodiversity hotspot! Mountains have risen, continents have moved, rivers have hurtled to the ocean, and over millions of years, the Bay Area has taken shape. Cyclical interactions over deep time give rise to the Bay Area's great diversity of life forms and support them today. In this online talk, author Mary Ellen Hannibal will discuss the official hotspot designation with a focus on physical features that make our home both beautiful and fecund. She will highlight some native species with special stories to tell, emphasizing the interconnectedness of life across time and the role of large landscape conservation in sustaining ancient relationships. 
View this post on Instagram
Enjoy the best local and organic produce, flowers, pastured meats, seafood, organic cheeses, yogurt and milk, breads, baked goods, pasta, confections, olive oil, and brunch and lunch offerings. Plus, outdoor dining is back!
View this post on Instagram
Come out this Sunday, listen to live French music, grab a tasty crêpe and greet your favorite exhibitor with "Bonjour." This popular antique market brings together shoppers, treasure hunters, collectors, decorators, and dozens of quality vendors with booths filled to the brim with great bargains and unique collectibles. Whether you are a passionate antique enthusiast, a collector of vintage oddities, or redecorating, the market will not let you down — with its unique mix of repurposed vintage furnishings, up-cycled architectural salvage, estate and vintage jewelry, retro décor, cottage chic, textured linens, historical maps, tempting ephemera and more.
View this post on Instagram
Have you dreamed of stars and galaxies far, far away? Join Kellie Gerardi, author of Not Necessarily Rocket Science: A Beginner's Guide to Life in the Space Age, in a conversation with Exploratorium astronomer Dr. Isabel Hawkins about her experiences in the commercial space industry. In her book, Kellie takes us on a tour of her nontraditional path in the space industry—from her adventures working at a spaceport to training for Mars to testing spacesuits in microgravity, to building a massive SciComm platform. In this live conversation she'll share more stories about her experiences in this emerging frontier and offer insights and encouragement to anyone who dreams of donning a spacesuit.
View this post on Instagram
GLIDE Yoga aligns ancient yoga philosophy with GLIDE's mission of unconditional love in action. Committed volunteer teachers have mobilized to provide their community with free online yoga during this shelter-in-place. All levels of experience are welcome and encouraged to attend.
The Corte Madera Farmers Market is held every Wednesday, noon to 5pm, year-round at The Town Center in Corte Madera, off highway 101 at Tamalpais. Organic and specialty farmers, food purveyors, bakers and more showcase their bounty along the Mediterranean style courtyard.
View this post on Instagram
How does our understanding of the origins of the universe continue to expand and evolve? What tools and theories continue to push our understanding into further realms? Hear from Black scientists and leaders whose work is at the forefront of cosmology and essential to forming and informing humans' deepening grasp of the science of the universe.
View this post on Instagram
2020 has changed the way we live and play. The Chinatown YMCA has adapted to the changes and stepped up even further to help those in need. That's why we are moving our 43rd Annual CCHP Chinese New Year Run into the virtual world and inviting our friends and partners from across the globe to participate. Funds raised from this event will help address crucial deficits in our community by bridging the digital divide for our youth, families and seniors whilst the world has moved online without them and helping to put healthy foods at the tables of low-income families. All runners will receive a bib, shirt, medal, and virtual goodie bag. If you are a year of the Ox, you will also receive an exclusive Ox pin! https://www.instagram.com/p/CJgkzcTBC94/
Come out for an eerie evening hike around Stow Lake, rain or shine! This is a free event, although tips/donations are gratefully accepted for the HAGS group. Masks required! Meet outside of the boathouse.
View this post on Instagram
Come join us, every Sunday, rain or shine, and see why the Sunday Civic Center market is one of the largest local gatherings in the state. The Sunday Marin Farmers Market first opened in 1987, and has grown to become the third largest farmers market in California. Despite gaining recognition throughout the country, the Sunday Civic Center market still maintains its Marin community roots. The majority of patrons are local eaters who visit the market religiously each week to take home the freshest foods of the season. The New York Times listed the Sunday Market as one of the top places to visit in Marin.
The Tea Garden, the oldest public Japanese garden in the U.S., closed March 17 due to the shelter in place order. To re-open safely, the Tea Garden will limit guests to 100 and set up one-way pathways to avoid congestion. Free Hour: Monday, Wednesday and Friday only, 9:00 a.m. – 10:00 a.m. 
How do we transition away from fossil fuels while ensuring a just transition for workers and communities? Speakers will discuss the current impacts of fossil fuel production on frontline communities and what needs to be done to address them, a plan for decommissioning California refineries, and the possibility of enacting a fracking ban. What does the clean energy future look like? This webinar is one in a series of webinars from The Climate Center that will bring together experts from across California to discuss the latest climate science, targets for emissions reductions based on that science, and the policies that will transition us away from fossil fuels, lead to sustainable mobility, decarbonizing buildings, and natural carbon sequestration.  The series will also cover how to finance climate action at scale, and what a just transition to a clean economy that serves frontline communities looks like. Free. See web link for more information and to register for the webinar.
View this post on Instagram
"Entwined," by San Francisco artist Charles Gadeken, will be up for viewing in Peacock Meadow to honor Golden Gate Park's 150th Anniversary. The installation will run from Dec. 10 through Feb. 29 with a possible extension to June 1. Peacock Meadow sits in the park's east end between McLaren Lodge and the Conservatory of Flowers and across from the new pop-up Welcome Center on JFK Drive.
View this post on Instagram
Winner of the Coretta Scott King/John Steptoe Award for New Talent, an 2017 NAACP Image Award and multiple other honors, author Jason Reynolds spent 2020 serving as the National Ambassador for Young People's Literature, sharing his transformative journey as a writer — and a reader — with youth during a year of previously unimaginable transformation. Join for a landmark lecture and creative exploration of the theme of "transformation" — and prepare to be transformed.
Purchase from produce from local farmers every Friday at this year round Mill Valley Farmers Market in the CVS parking lot.
View this post on Instagram
An infectiously joyful journey through the greatest hits of the incomparable Italian singer Raffaella Carrà, My Heart Goes Boom! follows Maria, a bride who just fled her own wedding in Rome and whose dream was to dance. As she brings color to the grey Spain of the 1970s by becoming a starlet on the biggest TV musical, her quest for personal freedom will go hand in hand with the explosion of the long-time censorship imposed by the regime.
View this post on Instagram
You and your group of fellow wizards must stop a dark sorcerer from completing his foul ritual in an hour's time, dooming the land of Seradel. Choose a school of magic with your friends to embark on an adventure. Gather new spells, overcome magical creatures, and battle a dark wizard before it's too late. 
---
How to help:
Consider supporting one of these local nonprofits that urgently need support during the pandemic.
---
More from Marin:
---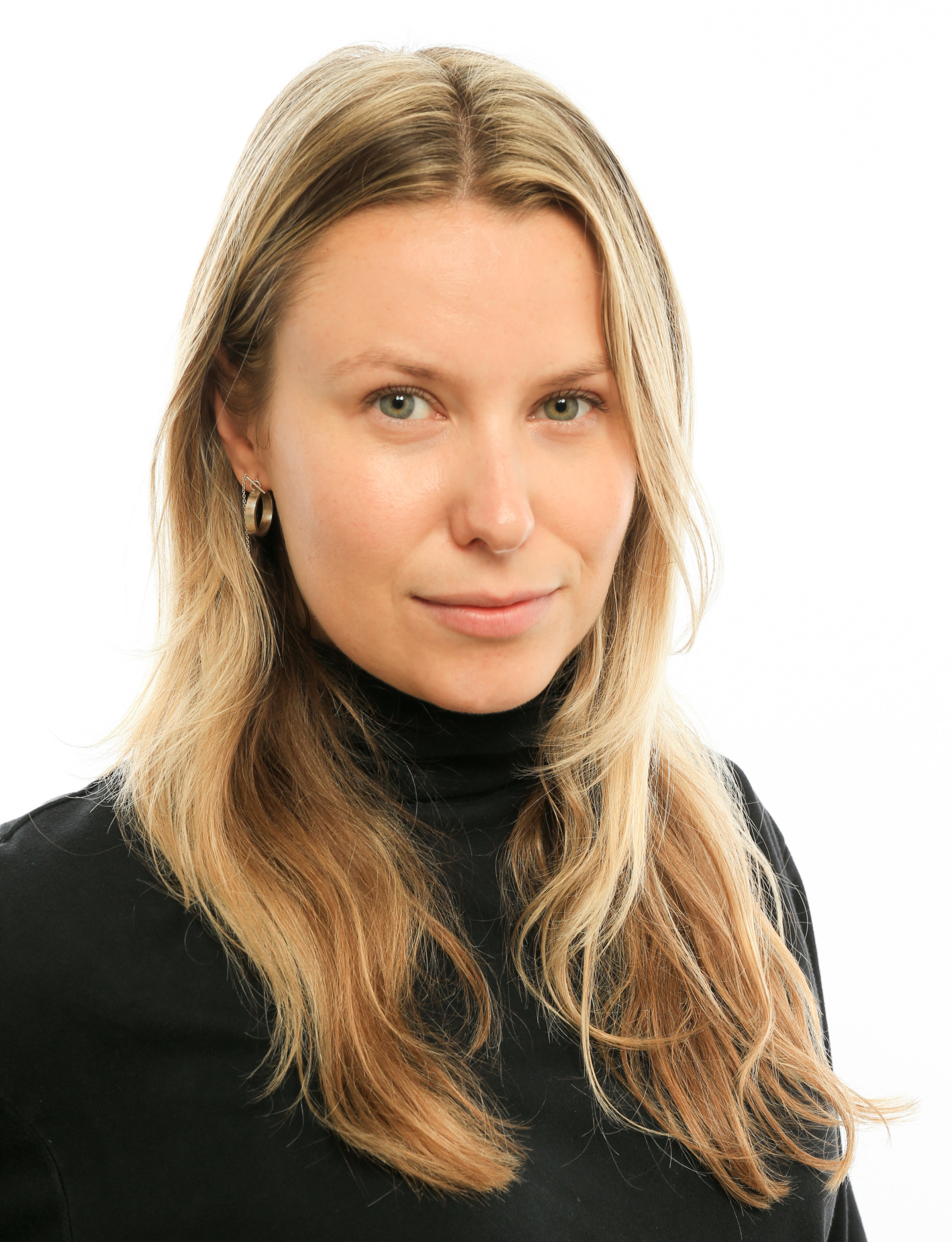 Kasia Pawlowska loves words. A native of Poland, Kasia moved to the States when she was seven. The San Francisco State University creative writing graduate went on to write for publications like the San Francisco Bay Guardian and KQED Arts among others prior to joining the Marin Magazine staff. Topics Kasia has covered include travel, trends, mushroom hunting, an award-winning series on social media addiction, and loads of other random things. When she's not busy blogging or researching and writing articles, she's either at home writing postcards and reading or going to shows. Recently, Kasia has been trying to branch out and diversify, ie: use different emojis. Her quest for the perfect chip is a never-ending endeavor.