After undergoing a $14 million restoration and renovation that took seven years, the former hospital building at the U.S. Immigration Station at Angel Island has been transformed into the Angel Island Immigration Museum (AIIM). From 1910 to 1940, more than 500,000 people from 80 different countries were processed or detained at the immigration station, which was built to enforce the Chinese Exclusion Act of 1882 that sought to keep Asian and Pacific Islander immigrants from entering the nation.
AIIM opened in January with three permanent exhibits that seek to raise visitors' awareness of immigrants' experience at Angel Island and beyond: "In the Shadows" draws parallels between historic and current-day detention; "Under the Microscope" highlights the building's former use as a hospital; and "Opening Doors" focuses on the strengths and contributions of immigrants then and now. Temporary and rotating exhibits are also in the works.
"Learning about our past truly helps us understand the present," says California State Parks Bay Area District Superintendent Maria Mowrey. "Visitors at the new Angel Island Immigration Museum will find fascinating stories of resilience and courage that are evident across many cultures today."
There is no entry fee for AIIM, which is currently open weekends from 11 a.m. to 3:30 p.m., though visitors will need to take a ferry from either Tiburon or San Francisco to Angel Island. For more information, visit aiisf.org/visit.
---
More from Marin:
---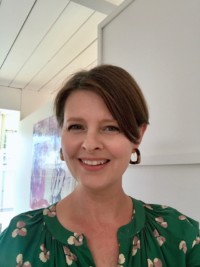 Lotus Abrams has covered everything from beauty to business to tech in her editorial career, but it might be writing about her native Bay Area that inspires her most. She lives with her husband and two daughters in the San Francisco Peninsula, where they enjoy spending time outdoors at the area's many open spaces protect.