Works of art attract everyone from billionaires purchasing their hundredth piece to new collectors looking to buy their very first. The art community tends to concentrate in vibrant and flourishing cities, and has more than made a home for itself in the Bay Area. There are few better places to enjoy paintings, sculptures and mixed media extravaganzas.
After opening a flagship in San Francisco in 2018, founding partners Sean and Josh Breuner along with VP of Operations Francesca Huson — all Redwood High alumni ­— are bringing their neighborhood coworking concept to downtown San Rafael in June. The tiered private membership program offers dedicated workplaces for remote work as well as amenities including conference rooms, concierge services, special events and a beverage program. "Opening in San Rafael is truly a homecoming for us," says Huson.
53 Throckmorton Ave., Mill Valley, CA 94941; 707.603.8787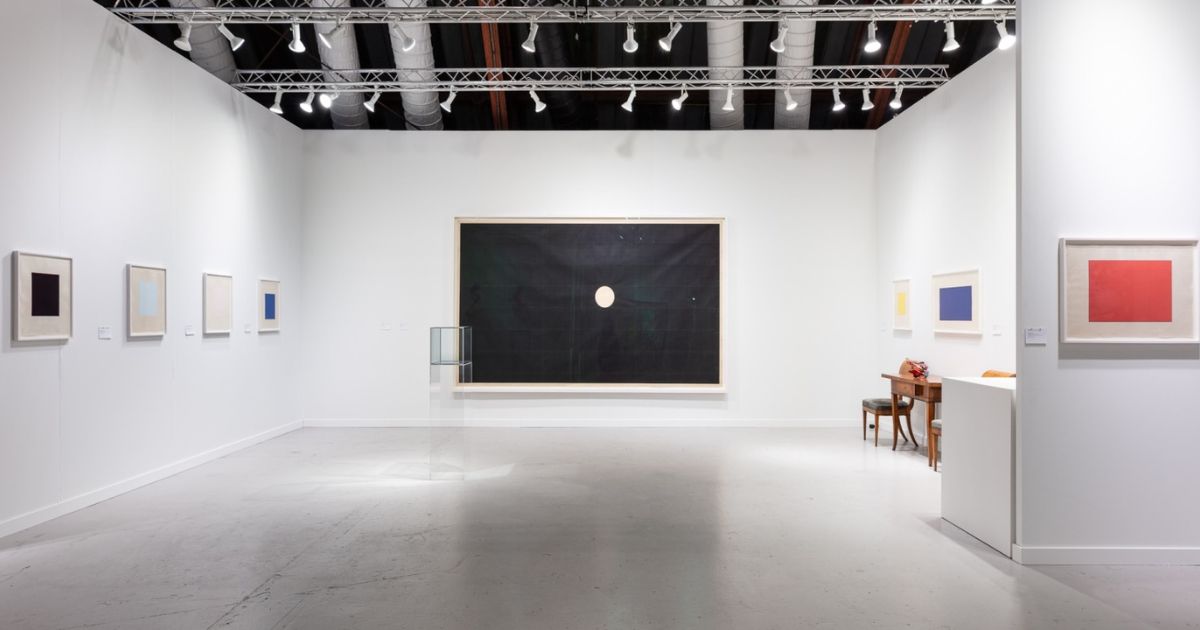 Anthony Meier has been an established private dealer in the secondary market since 1984, but it wasn't until 2004 that his gallery moved to the hub of California Street in San Francisco. In 2023, the gallery opened another location in a historic building in downtown Mill Valley. The gallery produces five shows a year featuring local and newly emerging artists, welcoming them to the Bay Area art world with style and acclaim. They also participate in numerous art shows not only up and down the state, but also across the country in New York. Hours are 10 a.m.-5 p.m. Tuesday through Friday.
21 Throckmorton Ave., Mill Valley, CA 94941; 415.351.1400
Set to open this summer about a block from the Mission San Rafael Arcángel, AC Hotel San Rafael by Marriott, marks the arrival of the boutique hotel brand to Marin. Floor to ceiling windows in the 140 guest rooms and fitness center will offer views over the community but the chatter is sure to be about Above 5th, the rooftop bar and lounge. Look for a seasonal cocktail program and menu of small bites at night or for brunch around the firepit. The brand's signature AC Kitchen will offer breakfast and the AC Lounge will serve tapas alongside wine, craft beer and cocktails on the lobby level.
1325-1337 Fourth St., San Rafael, CA 94901; 415.451.8119
In 2014, Emebet Korn founded Desta Gallery with a mission to create an intersection between dialogue, genuine connection and the finest of contemporary art. Along with boosting local artists, Korn attends art fairs and events around the world to gather insight on what her clients want and to improve her gallery's overall experience. More than just a typical gallery, you can come to Desta for artist receptions, speaking engagements, and even poetry readings. Whether you're an experienced collector or not, Korn is known for being helpful, knowledgeable, and tenacious in finding the right piece for each client. Hours are 12-5 p.m. Monday through Thursday, and 11 a.m.-5 p.m. Friday and Saturday.
100 Throckmorton Ave., Mill Valley, CA 94941; 415.384.8762
Founders Elizabeth Garvey and Catherine Simon have made their business stand out as not only a refined contemporary art gallery, but also as a stage for major female artists of the 20th century and artists from the oft-overlooked Midwest. Simon opened the San Anselmo location with the goal of making the frequently exclusive and highbrow art world more accessible, to assist those who haven't had the opportunity to learn the ins and outs of creating their own collections. Hours are 12-5 p.m. Wednesday through Saturday.
538 San Anselmo Ave., San Anselmo, CA 94960; 415.720.9252
Relatively new to the San Anselmo scene, Julie Zener is already making a splash as the place to go for modern art. Both emerging and established artists can find a home inside the gallery. The pristine white walls display paper prints, paintings, photography, and plenty more. Whether you're seeking a piece for your living room, a custom outdoor mural, or a rental for your office building, Zener provides a hands-on approach tailored to each customer's needs and budget.
540 San Anselmo Ave., San Anselmo, CA; 415.246.3944
A well-established figure in the Bay Area art scene, Kim Eagles-Smith has been a fine art dealer for over 30 years as well as a longtime member of the San Francisco Art Dealers Association. Walk into her gallery, and you'll see not only art from established artists across the country, but also a dynamic display of work from the San Francisco Bay Area Figurative Movement. The space showcases primarily contemporary and modernist art, although you'll also find works from the Bay Area's secondary market. Hours are 10:30 a.m.-5 p.m. Tuesday through Friday, and 12-4 p.m. Saturday.
23 Sunnyside Ave., Mill Valley, CA 94941; 415.981.1080
Established in 1969, Robert Green Fine Arts has a long history in the community. Its early mission was to serve WWII soldiers who suffered from PTSD and other trauma responses, to help them express emotions they could not articulate through nonverbal creative mediums. Today, it continues that tradition, displaying abstract art featuring evocative takes on color, form, and intuitive emotion. Hours are 11 a.m.-5 p.m. Friday through Sunday, and by appointment Monday through Thursday.
154 Throckmorton Ave., Mill Valley, California 94941; 415.381.8776
First opened in 2005, Seager Gray has established a strong reputation as a contemporary fine art gallery that attracts international artists as well as local newcomers bursting with talent. But their roots are still firmly planted in the community, as they focus on the artistic history of the area through an exploration of mediums such as ceramics, abstract paintings, or even handmade book artistry. Walk into their gallery and you're sure to find quality and mastery of the arts. Hours are 12-4 p.m. Wednesday through Sunday.
108 Throckmorton Ave., Mill Valley, CA; 415.384.8288