This workshop series has begun. For questions, please email [email protected].
What: Internationally celebrated workshop leader, Albert Flynn DeSilver, will be leading a year-long series in conjunction with his book; Writing as a Path to Awakening. Throughout the course of his career DeSilver has collaborated with publishing luminaries such as Elizabeth Gilbert, Cheryl Strayed, Michael McClure and Marin's own U.S. Poet Laureate, Kay Ryan. Beyond his writing work, he's also led meditation workshops throughout the country and locally at The Omega Institute, Esalen and Spirit Rock. DeSilver will base the workshop on his highly popular series, which shares his book's title. In addition to DeSilver, Marin Magazine's editor Mimi Towle will also be on hand to provide guidance and feedback for each participant.
From Albert:
"Since my new book is broken into twelve themed chapters for the twelve months of the year, each month we will have the opportunity to work with a theme in order to inspire our writing. The chapters are meant to build on one another and work cumulatively to strengthen your writing over the course of the year. For example, February's theme is "becoming" (building off of "rebirth" from January) and revolves around the power of reading to nourish and inform our writing. We can think of the theme literally or metaphorically. Who and what do we become through our reading practice and how does that influence our knowledge, the power and impact of our writing?"
From Mimi:
"Having been an editor and writer for over two decades I've learned how to work with people to help them find their authentic voice. When I received a galley copy of Albert's book, I read it and loved the concept of taking an entire year to write a book. Throughout this workshop I will collaborate with each person individually to get to the essence of their message and look forward to helping our participants achieve their goals. I will also be in charge of making sure our writers have proper sustenance for each meeting, and for this — I will be curating from my favorite local restaurants."
Why: It's time. If you believe that 2018 is the right time for you to complete your book, we are here to help. If you think about it, a year goes by pretty quickly, and by this time next year, we look forward to helping you plan your launch party.
When: First Wednesday of the month 5 p.m.–7 p.m. If participant can't make a session, we will be sending a video of Albert's talk. The sessions will take place at the Marin Magazine offices in Sausalito.
Who: Writers. Anyone who has already written a book, constructed parts of a book or even just a random yet brilliant collection of notes on your iPhone, we will help guide you through the process of telling your story. We have created an application process to be sure we have committed and motivated participants. However, if you are considering giving this workshop as a gift, we can discuss this off line. Interested candidates can apply by submitting an application form, found below (or send an email to [email protected] and request an application form). Selections will be made soon, so don't wait.
Cost: $2,100 for the year (12 Workshops). The 12 workshops will take place at the Marin Magazine offices in Sausalito. Fee includes, workshop, video support and editorial guidance. Deposit of $250 is due to secure your spot. The remaining balance of $1,850 is due the first day of class. You may cancel and receive a full refund minus the deposit by Jan 31.
Details of sessions:
10 minute meditation
10 minute review Q&A from past months assignments
30 minute talk by Albert
20 minute workshop
10 minute peer to peer review.
10 minute discussion.
30 minutes Albert gives homework for next month.
*A note to applicants: Please read this description carefully and make sure this is the workshop for you. Double check your schedule and calendar throughout the ENTIRE year. Check in with your partners and family, let them know what this means to you and the higher level of commitment required. Part of what will make for a strong application is your sincere interest commitment, and ability to follow through. This workshop is more than just the hours spent in class, it's also about what you bring to developing a consistent writing practice in order to complete that writing project you have been putting off for years. We want you to succeed and will fully support you along your writing journey, all we ask is for your full-hearted engagement. Interested candidates can apply by submitting an application form (or send an email to [email protected] and request an application form).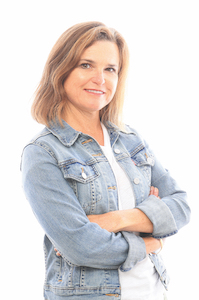 Mimi Towle has been the editor of Marin Magazine for over a decade. She lived with her family in Sycamore Park and Strawberry and thoroughly enjoyed raising two daughters in the mayhem of Marin's youth sports; soccer, swim, volleyball, ballet, hip hop, gymnastics and many many hours spent at Miwok Stables. Her community involvements include volunteering at her daughter's schools, coaching soccer and volleyball (glorified snack mom), being on the board of both Richardson Bay Audubon Center. Currently residing on a floating home in Sausalito, she enjoys all water activity, including learning how to steer a 6-person canoe for the Tamalpais Outrigger Canoe Club. Born and raised in Hawaii, her fondness for the islands has on occasion made its way into the pages of the magazine.