Let's be honest, Father's Day is a marginalized holiday. If you're looking for proof of that you don't need to venture beyond the card aisle where Dad is largely portrayed as either: a. A vapid oaf, or b. Some anonymous shadowy figure walking off with a child who is not you into the sunset. Either way, when it comes to parent-based holidays, Mother's Day takes the cake. Maybe the reason behind this neglect is because Moms are seen as more sentimental, maybe it's because Dads have less patience when it comes to waiting in restaurant lines, or maybe you feel weird giving Dad chocolate and roses. One thing is for sure; Dad often ends up getting short changed. But we're not here to guilt you! The struggle is real and there are only so many ties and mugs you can buy. We have a feeling, however, that the most valuable thing you can give your Dad on Father's Day is your time. So whether you end up going for a walk, shooting some hoops, or relaxing at home, pay the man who raised you some respect by being present in the moment. If you're looking for some special weekend events to round out his day, here's an alphabetical list of Father's Day feasts and more to get you going.
Belvedere Concerts in the Park
Cavallo Point New England Lobster Bake
Charles Krug Winery Father's Day Picnic
Rancho Nicasio BBQ on the Lawn
Sandcastle Build at Upton Beach
West Point Inn Pancake Breakfast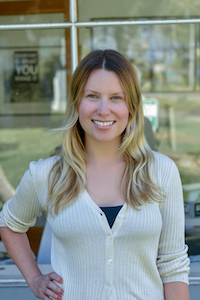 Kasia Pawlowska loves words. A native of Poland, Kasia moved to the States when she was seven. The San Francisco State University creative writing graduate went on to write for publications like the San Francisco Bay Guardian and KQED Arts among others prior to joining the Marin Magazine staff. Topics Kasia has covered include travel, trends, mushroom hunting, an award-winning series on social media addiction and loads of other random things. When she's not busy blogging or researching and writing articles, she's either at home writing postcards and reading or going to shows. Recently, Kasia has been trying to branch out and diversify, ie: use different emojis. Her quest for the perfect chip is never-ending.