Dust off your lederhosen, tyrolean hat and get ready to down some pilsner and schnitzel — the 18th annual Oktoberfest by the Bay, the largest festival of its kind in California, is coming to San Francisco. Oktoberfest by the Bay is celebrating 207 years of beer-and-merrymaking during the three-day festival with nonstop music, singing, dancing and the very best in German food and drink.
Check out the world-famous 21-piece Chico Bavarian Band — known for being the first American band to be invited to participate in the Sunday parade at the Oktoberfest celebration in Munich, Germany. Additional entertainment includes The Internationals, Deutscher Musikverein of San Francisco and traditional Bavarian dancing by the Nature Friends Schuhplattler.
Festival goers can also enjoy Oktoberfest in style with a large VIP area, complete with private bathroom, private bar, commemorative mug and first beer, and German buffet dinner and seating area. There will also be a food court area offering a smorgasbord of food sure to please everyone's taste buds. Everything from bratwurst to schweine haxe, goulash stews and everything in between. Wash it all down with one of SPATEN'S four beers being poured, or imported German Wine. A wide variety of popular German pastries will also be on hand for those with a sweet tooth.
If You Go:
When: Friday, September 22 through Sunday, September 24
Where: Pier 48, San Francisco
Cost: $25 – $85
Event information available here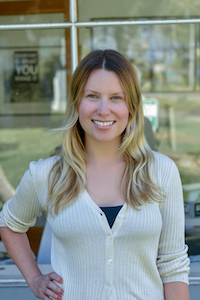 Kasia Pawlowska loves words. A native of Poland, Kasia moved to the States when she was seven. The San Francisco State University creative writing graduate went on to write for publications like the San Francisco Bay Guardian and KQED Arts among others prior to joining the Marin Magazine staff. Topics Kasia has covered include travel, trends, mushroom hunting, an award-winning series on social media addiction and loads of other random things. When she's not busy blogging or researching and writing articles, she's either at home writing postcards and reading or going to shows. Recently, Kasia has been trying to branch out and diversify, ie: use different emojis. Her quest for the perfect chip is never-ending.