It's no secret that the Bay Area is a hotbed of creative energy, and if you need proof, look no further than the selection of top-rated film fests that pepper the region we call home. From San Jose's Cinequest (named Best Film Festival by USA Today readers) to Sonoma's International Film Fest, the events are as varied in location as they are in subject. Here are a few worth checking out.
Berlin & Beyond Film Festival
When: January
Details: This deutsch-centric festival has been bringing new cinema from Germany, Austria and Switzerland to San Francisco and beyond since 1996 and creating a cultural window in the process. (facebook.com/berlinbeyond)
Cinequest San Jose Film Festival
When: Late February/Early March
Details: It makes sense that Silicon Valley's top festival would highlight technological advances, and Cinequest does just that plus more. Not only does it draw attention to new filmmaking techniques, it also serves as one of the top discovery festivals for international artists. (cinequest.org)
Sonoma International Film Festival
When: March
Details: This festival brings high-caliber international talent to an intimate locale with more than 90 documentaries, films and shorts that are screened every year at various venues, all within walking distance of downtown. (sonomafilmfest.org)
Tiburon International Film Festival
When: April
Details: From its motto ("Under standing the World Through Film") to its goal of enhancing tolerance between people of all backgrounds through cultural enrichment and heightened cultural awareness, this festival is all about inclusion. (tiburonfilmfestival.com)
Oakland International Film Festival
When: April
Details: For the past 13 years Oakland's International Film Festival has been trying to improve the mental, physical and spiritual health of the diverse populations of the East Bay through inspiring film, and it aims to grow each year. (oiff.org)
San Francisco International Film Festival
When: Late April/Early May
Details: Going into its 59th year, the SFIFF is one of the oldest film festivals in the Americas, and the festival's breadth is indicative of its age. Every year, about 200 films from more than 50 countries are presented, with organizers specifically emphasizing work that hasn't secured U.S. distribution yet. (sffs.org)
San Francisco Silent Film Festival
When: Last weekend of May
Details: Despite the lack of talking, the San Francisco Silent Film Festival generates quite the buzz. The largest silent film festival in the United States, the SFSFF has become an internationally renowned destination for filmmakers and audiences. (silentfilm.org)
San Francisco Jewish Film Festival
When: Late July/Early August
Details: In its 36th year, the San Francisco Jewish Film Festival was the first and is now the largest Jewish film festival in the world. While the main event takes place during the summer, the SFJFF is active all year round, with screenings, events and shorts available to view online. (sfjff.org)
American Indian Film Festival
When: November
Details: The American Indian Film Festival is the world's longest-running showcase for independent films depicting U.S. American Indians and First Nations peoples of Canada. It will be celebrating its 40th year this November and is not to be missed. (facebook.com/aifisf)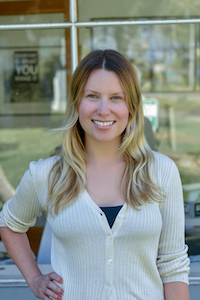 Kasia Pawlowska loves words. A native of Poland, Kasia moved to the States when she was seven. The San Francisco State University creative writing graduate went on to write for publications like the San Francisco Bay Guardian and KQED Arts among others prior to joining the Marin Magazine staff. Topics Kasia has covered include travel, trends, mushroom hunting, an award-winning series on social media addiction and loads of other random things. When she's not busy blogging or researching and writing articles, she's either at home writing postcards and reading or going to shows. Recently, Kasia has been trying to branch out and diversify, ie: use different emojis. Her quest for the perfect chip is never-ending.