Benefiting the Stinson Beach Community Center, the Fourth Annual Stinson Beach Doc Fest will be showcasing five of the best documentary films of the year beginning on Friday with an Opening Night Gala, featuring live music by the Michael Knowlton-Jeff Castro Duo and a delicious "Tastes of West Marin" dinner prepared by local chef David Cook and host of the radio show "Fishtales." The Opening Night film is Rumble, the Indians Who Rocked the World, an exuberant documentary tracing Native Americans' influence on rock and roll, featuring Robbie Robertson, Buffy St. Marie, Iggy Pop, Martin Scorsese and Steven Van Zandt, among others. On Saturday night Bending the Arc will be shown, which is a stunning film about a team of young people — Paul Farmer, Jim Yong Kim, Ophelia Dahl — whose charitable medical work 30 years ago in remote Haiti came to ignite a healthcare movement. Following at 7 p.m. is The Last Dalai Lama? The film tells a true-life fairy tale: the boy who was plucked from the obscurity of poverty at age two and declared to be the reincarnation of the previous Dalai Lama; his escape from Tibet after the Chinese takeover; his serenity in exile and his research into meditation as a "science of the mind." On Sunday, Dolores will be screened, a warm hearted documentary that corrects an historic oversight, giving proper credit to Dolores Huerta, a hero of the American labor movement — and a few other movements to boot. Dolores tirelessly led the fight for racial and labor justice alongside Cesar Chavez, becoming one of the most defiant feminists of the twentieth century—and she continues the fight to this day, at 87. And on later on Sunday, Letters from Baghdad tells the extraordinary and dramatic story of Gertrude Bell, the most powerful woman in the British Empire in her day. Bell shaped the modern Middle East after World War I in ways that still reverberate today.
If You Go:
When: Friday, November 3 through Sunday, November 5
Where: Stinson Beach Community Center
32 Belvedere Street
Stinson Beach, CA
Cost: $100-400 Fest Passes; $8-10/film
Calendar Event Page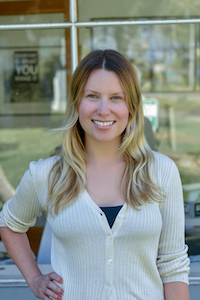 Kasia Pawlowska loves words. A native of Poland, Kasia moved to the States when she was seven. The San Francisco State University creative writing graduate went on to write for publications like the San Francisco Bay Guardian and KQED Arts among others prior to joining the Marin Magazine staff. Topics Kasia has covered include travel, trends, mushroom hunting, an award-winning series on social media addiction and loads of other random things. When she's not busy blogging or researching and writing articles, she's either at home writing postcards and reading or going to shows. Recently, Kasia has been trying to branch out and diversify, ie: use different emojis. Her quest for the perfect chip is never-ending.