December (like every month since March) is looking a bit weird this year. But the ongoing festivities are not totally out of the question — you can still get up, get out and get in the spirit this winter with these fun December events happening around Bay Area.
View this post on Instagram
Historian Robin Kelley and artist Isaac Julien will discuss the anti-slavery movements of the eighteenth and nineteenth centuries and current abolitionist uprisings against racist police brutality and the prison industrial complex. The conversation is informed by Lessons of the Hour, Julien's immersive, ten-screen film installation that offers a contemplative, poetic journey into the zeitgeist of Frederick Douglass. This conversation is co-presented with the Institute of the Arts and Sciences at the University of California, Santa Cruz.
View this post on Instagram
The Bay Area Discovery Museum is the only children's museum in the U.S. to be located in a national park and is known for its emphasis on creativity through play and programs featuring hands-on art, science and environmental exhibitions, performances, special events, cultural festivals, and more. Foster a lifelong love for creativity, science and art through a free visit to the museum this month, and have your kids learn about everything from spaceships to sand art.
View this post on Instagram
In December and January, San Francisco Bay will see King Tides, extreme tides caused by three colliding factors: the Sun and moon aligning — a full moon — while both are at their closest points to Earth. However, the sea level in the Bay is constantly rising, and today's King Tides could be tomorrow's regular high tides.
View this post on Instagram
Transcendence Theatre Company, the award-winning, Sonoma County based theatre company, will celebrate the holiday season with Broadway Holiday Experiences, festive nights of seasonal song and dance — at the Drive-in and online. Fresh off the heels of their successful 2020 Best Night Ever Online season, Transcendence has put together a collection of show stopping performances from the last five years of their annual Broadway Holiday Spectacular, and woven it into one magical experience. Check it out December 4-6 at SOMO Village in Rohnert Park or December 11-13 at Sonoma Raceway.
View this post on Instagram
Children are invited to write letters to Santa and place them in a special mailbox as the Man of the Season watches and waves cheerily from his workshop. Children of all ages will receive a Bon Air Santa Letter Kit, including stationery and boxed crayons to write, draw, and color their letter.
View this post on Instagram
Santa is going to be visiting Nick's Cove via his water sleigh (aka boat) for the TENTH year in a row from 3 p.m. to 5 p.m. Of course it's going to be different this year in order to do things as safely as possible. Even though kids won't be able to sit on Santa's lap they can still peek into his workshop (the Boat Shack) and take a socially-distant photo with him — with masks on. Everyone will be offered hot chocolate and cookies by a Nick's staff member on the patio of the Boat Shack before safely heading back down the pier. (There will be ropes separating the pier into a two-lane walk-way so people may exit safely and quickly.)
Get in the holiday spirit and visit the amazing Christmas House at San Rafael's West End Nursery. This magical setting includes lights, decorated trees, and more. It's a holiday must-visit in Marin. Free admission; ornaments and decor are for sale.
View this post on Instagram
One of the most socially-distant ways to have fun, The West Wind Drive-In theaters in both San Jose and Concord are open. Swing by Tuesday night for Family Fun Night — tickets are only $5.50 per adult!
View this post on Instagram
Explore acclaimed Jazz Master Sun Ra's connection to the City of Chicago and its relation to AfroFuturism. William Sites will be in conversation with John Corbett exploring the new book Sun Ra's Chicago: Afrofuturism and the City published by University of Chicago Press.
"Entwined," by San Francisco artist Charles Gadeken, will be up for viewing in Peacock Meadow to honor Golden Gate Park's 150th Anniversary. The installation will run from Dec. 10 through Feb. 29 with a possible extension to June 1. Peacock Meadow sits in the park's east end between McLaren Lodge and the Conservatory of Flowers and across from the new pop-up Welcome Center on JFK Drive.
View this post on Instagram
Light up your home just in time for Hanukkah with The CJM's ArtBash Live. Pick up a free art kit filled with cool supplies and join the museum on December 13 to create some holiday-themed art projects. Tell a friend — all are welcome to join in the fun and make art together. Register today to reserve your kit, and choose from several Bay Area locations to pick up from.
View this post on Instagram
Come out for a socially-distanced day at the Mill Valley Lumber Yard. Bundle up and do your holiday shopping by visiting with local artists selling their goods throughout the outdoor, one acre site. Peruse the Lumber Yard's many shops including Aviator Nation, Ambatalia, the Edit, Mad Dogs and Englishmen, Lulu Designs Jewelry and Once Around among others and grab a bite at Flour Craft Bakery or Watershed.
View this post on Instagram
Head West is a local, outdoor retail marketplace providing a platform for new, emerging, and established brands to share their creations with Bay Area residents. Come by and shop handmade ceramics, locally sourced vintage clothing, jewelry, home décor, gifts, and more along with gourmet food and beverage favorites from the Ferry Building Marketplace.
The California King Tides Project is asking the public to safely photograph the highest high tides of the year, arriving December 13-15. Photographing the impact of these tides on beaches, wetlands, roads, harbors, and homes helps California plan for future sea level rise. Anyone with a smartphone can participate. Find out what time your nearest king tides arrive and how to contribute your photos to this community science project on their website.
View this post on Instagram
Beginning Saturday, November 21, fans of the Dickens Fair will be able to visit a new section of the Dickens Fair website and be treated to a variety of holiday opportunities to play at home. New content will be added weekly and each weekend brings different delights. Guests will have free access to videos from Fair favorites like Charles Dickens reading A Christmas Carol, traditional Victorian songs from the Coventry Carolers (with downloadable sheet music), Punch & Judy puppet shows, craft projects, children's stories, and so much more. Other treats include downloadable recipes such as cinnamon roasted almonds, brandied eggnog, and roasted chestnuts.
The Tea Garden, the oldest public Japanese garden in the U.S., closed March 17 due to the shelter in place order. To re-open safely, the Tea Garden will limit guests to 100 and set up one-way pathways to avoid congestion. Free Hour: Monday, Wednesday and Friday only, 9:00 a.m. – 10:00 a.m.
View this post on Instagram
The Thursday Marin Farmers Market is known as the local chef's market welcoming premier chefs from around the Bay Area seeking out the freshest ingredients of the season. Centrally located at the Civic Center in San Rafael, the Thursday farmers market offers a mid-week shopping opportunity. The Thursday market is also one of the most anticipated lunch destinations of the week.
View this post on Instagram
A taste of every cheese (including of course, the award-winning spreads from The Fork kitchen). For this special event, tips and tricks for the perfect holiday cheese board will be shared.
This tree farm in West Petaluma grows choose-and-cut Monterey pines, redwoods, and cypresses, and offers a selection of pre-cut Noble and Douglas firs and flocked trees. They also have farm animals to visit, a gift shop, tree accessories, and more. Santa visits on weekends, including the day after Thanksgiving.
View this post on Instagram
Come check out over 50 farmers, ranchers, producers, food artisans, pop-up eateries, merchants, makers, artists, organizations, children's activities, outdoor yoga, occasional workshops and live music from 9 a.m. to 3 p.m. on a closed-to-traffic 37th Avenue between Ortega and Quintara.
View this post on Instagram
The low-key Ursid meteor shower is active each year around December 17 to 26. It typically peaks around the December solstice, which, in 2020, comes on December 22, before dawn, depending on your time zone. The Ursids usually peak around the December solstice, perhaps offering 5 to 10 meteors per hour during the predawn hours in a dark sky. This year, in 2020, the first quarter moon will set in the evening, providing dark skies at late night and the morning hours. The best time to watch is in the hours before dawn.
View this post on Instagram
This brand-new, family-friendly experience features hundreds of larger-than-life animal lanterns throughout the Zoo, storytelling the ongoing journey of wildlife, the importance of every species on our planet, and Oakland Zoo's commitment to conservation. Dozens of towering, and even interactive, glowing lanterns of every order await to entertain and enlighten you at every turn. Take a mile-long stroll (socially distanced, of course) through these illuminated and dazzling lanterns — from the ice-capped 15-foot tall penguin corridor to the breathtaking full-size elephants, giraffes, and lions — to the enormous, fluttering butterflies floating against the star-filled night sky. Ride brilliantly-lit gondolas to visit California Trail, where you're transported back in time to a dinosaur world filled with prehistoric rock stars like the T-rex, stegosaurus, pterodactyls, and more.
View this post on Instagram
Come to Town Center Corte Madera's Farmers Market. You'll find organic and specialty farmers, food purveyors, bakers and more showcasing their bounty along the Mediterranean style courtyard. Rain or shine!
View this post on Instagram
View all 877 artworks featured in The de Young Open exhibition. Enter an artist's name or artwork number in the search bar, or filter by category or gallery to narrow down your search. All artwork purchases must be arranged directly with the artist. Click on "view details" below an artwork image to view the price and artist's contact information. Artists will retain 100 percent of the proceeds.
December 25: Merry Christmas!
View this post on Instagram
GLIDE Yoga aligns ancient yoga philosophy with GLIDE's mission of unconditional love in action. Committed volunteer teachers have mobilized to provide their community with free online yoga during this shelter-in-place. All levels of experience are welcome and encouraged to attend.
View this post on Instagram
December 27: Sunday Farmers Market at Marin Civic Center (Every Sunday)
Come join us, every Sunday, rain or shine, and see why the Sunday Civic Center market is one of the largest local gatherings in the state. The Sunday Marin Farmers Market first opened in 1987, and has grown to become the third largest farmers market in California. Despite gaining recognition throughout the country, the Sunday Civic Center market still maintains its Marin community roots. The majority of patrons are local eaters who visit the market religiously each week to take home the freshest foods of the season. The New York Times listed the Sunday Market as one of the top places to visit in Marin.
View this post on Instagram
The Charles Dickens classic will come to life as a radio play that the whole family can enjoy from home. With adaptation and direction by Peter J. Kuo, the tale of reckoning and redemption will feature the music, spooky ghosts and other elements that have made the production a cornerstone of the ACT repertory, as well as a beloved holiday tradition for many Bay Area families.
View this post on Instagram
The San Francisco Ballet's annual Nutcracker performance is set to come to your home this year through a new virtual, interactive experience. Patrons will get a chance to watch a newly mastered recording of a previous year's performance and experience a digital tour of War Memorial Opera House including interactive activities to enjoy. Send downloadable holiday pictures to friends, enjoy historical highlights from the show's long history and learn steps from the choreography.
View this post on Instagram
Your place, your pace! Registration includes custom wooden medallion, virtual goodie bag, finisher certificate, and raffle entry. Join us for some virtual fun, and a chance to win a prize from local sponsors: Orange Theory Fitness, O2 Body Fit, A Grape in the Fog, and A Runner's Mind.
December 31: Bye, Bye, 2020!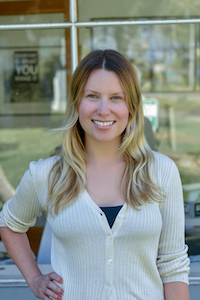 Kasia Pawlowska loves words. A native of Poland, Kasia moved to the States when she was seven. The San Francisco State University creative writing graduate went on to write for publications like the San Francisco Bay Guardian and KQED Arts among others prior to joining the Marin Magazine staff. Topics Kasia has covered include travel, trends, mushroom hunting, an award-winning series on social media addiction and loads of other random things. When she's not busy blogging or researching and writing articles, she's either at home writing postcards and reading or going to shows. Recently, Kasia has been trying to branch out and diversify, ie: use different emojis. Her quest for the perfect chip is never-ending.