It's a new year and there's lots of new things to do. Here's our guide to all things January 2022.
4 Ways to Honor MLK Day This Year
Around the Bay and beyond, events ask us to recall the civil rights achievements of Martin Luther King and reflect on the issues facing Black Americans. Here are a few ways you can celebrate the holiday.
Free admission is planned at San Francisco's MoAD plus family activities including a scavenger hunt, chalk drawing, and a performance that reflect the importance of MLK's vision for a world of peace, justice, equality, and inclusion through MoAD's current exhibitions.
View this post on Instagram
Long devoted to cultivating new environmental and social justice leaders while growing a sustainable and just food system in Richmond, Urban Tilth invites everyone to the farm for a day of community gardening.
View this post on Instagram
Moon Joggers running group invites everyone to a virtual running event of their preferred distance–1M, 5K, 10K, 13.1K, and 26.2K–with 15% of entry fees that day donated to the Equal Justice Initiative.
View this post on Instagram
A new exhibit from the estate of former Marin City resident Tupac Shakur, who used his creative platform to speak for the voiceless and oppressed, includes song lyrics and poetry and a room dedicated to his mother, Afeni Shakur, the former Black Panther who inspired the work of her son. At the Canvas @L.A. Live in Los Angeles — worth the road trip.
---
Calendar
Jack London State Park invites hikers of all fitness levels to sign up (reservations required) to join a national  First Day Hike program to trek to the park summit or take the first step in a commitment to a healthier new year.  Either way, it is designed for all fitness levels with guides to help hikers return to the parking lot at any time.
The Japan Center West Mall in San Francisco's Japantown is the site of a new interactive exhibit from Tokyo-based artist Ryotaro Muramatsu that aims to unite people around the world with prayers for peace and wellbeing by "blowing" upon the dandelion installation to "seed" new flowers, both virtually and IRL, through January 21.
View this post on Instagram
Sourced from private collections, works that would otherwise stay hidden in private homes or warehouses are featured and include many of the artist's most recognizable images — "Flower Thrower," "Rude Copper" and "Girl With Balloon" — among others. The exhibit ends today.
View this post on Instagram
Bring your yoga mat or blanket for some cozy fun that celebrates the reopening of the cathedral with an annual theme of healing, immersive light and musical stylings from Bay Area musicians Egemen Sanli, Amber Field, Sam Jackson and others who serve as guides on a deeply meditative sonic journey.
A solo exhibition by MarinMOCA Artist in Residence Orin Carpenter includes mixed media work inspired by the concept of humans building bridges to seek connections, or conversely, creating walls for protection and asks the viewer: "Did you build a wall or a bridge today, and why?", through January 30.
View this post on Instagram
The Cooperative Extension Specialist at University of California, Berkeley and conservation biologist takes readers on a journey to learn how communities can help tackle climate change in her book, Climate Stewardship: Taking Collective Action to Protect California, in discussion today.
View this post on Instagram
Conductor Constantine Kitsopoulos leads the San Francisco Symphony in a live accompaniment to the 1980's film that made a star of Michael J. Fox, through January 8.
A huge line-up of comedians for the events 50th anniversary includes of Cheech and Chong with Cheech Marin and Tommy Chong; original "Saturday Night Live" cast-member Laraine Newman; David Alan Grier ("In Living Color"); Triumph the Insult Comic Dog, "Weird Al" Yankovic, Sarah Vowell, Adam Savage, and many many more, through January 23.
View this post on Instagram
Live accompaniments by violist Ruth Kahn and violinist Mads Tolling turn a silent Buster Keaton comedy into something else entirely in this show at the Smith Rafael Film Center. Mads and Ruth will perform duos after the movie, as well, including a world premiere suite by Clint Borzoni and a selection of dances by Béla Bartók.
View this post on Instagram
Featuring seven large triptych paintings from her series "Cathedral," as well as small studies and drawings, Bay Area artist April Dawn Parker's sometimes surreal works showcase what we can preserve with climate action and will be on view at Burlingame's Andra Norris Gallery, through February 18.
Tonight is the San Francisco premiere for Harry, Ron, and Hermione who are back for another adventure, 19 years after they saved the wizarding world, with a new generation of Hogwarts School of Witchcraft and Wizardry students and preparing for another epic battle to stop mysterious forces.
Until The Cliff House sorts out its next permanent move, it is acting as a pop-up exhibition center. The current show asks visitors to consider the spot's perch at, well, Lands End while considering the interconnectedness of human rights and equity, climate change and sustainability, through March 27.
The best-selling author begs to differ that nice guys finish last and makes the case for being fair to others in a new book, The Art of Fairness. With insights from across history, Bodanis charts a sustainable approach to cultivating integrity and influence in an in-person event in San Francisco at the Commonwealth Club.
Re-mounting a show cut short after just one preview performance in March 2020, The Who's rock opera welcomes back Tyler Marques in the lead role accompanied by Pete Townsend's music and lyrics to tell the story of "that deaf, dumb and blind boy," at Novato Theater Company through February 6.
View this post on Instagram
Today is the last day to experience a new program from local arts nonprofit Grey Area that invites visitors into a multisensory journey of a massive alien forest of extraterrestrial flora that responds to touch, sound and movement, each in its own unique way.
The legendary violinist is joined by pianist Rohan De Silva in a multi-media-themed program that interweaves personal story-telling with clips and music from the Itzhak documentary.
The first solo exhibition in the U.S. of the work of New York-based artists Zakkubalan, aka Neo S. Sora and Albert Tholen, features their 2017 collaboration with composer Ryuichi Sakamoto, async – volume – , a 24-channel video installation that serves as a portrait of the composer and his creative process, and new work created in response to San Francisco's David Ireland House, through February 19.
Featuring eight lighted art installations, a walkable open-air illuminating art festival returns to downtown Napa after a two-year hiatus and features a community art project by Children's Museum Napa Valley, a one-night music performance by Festival Napa Valley, and more Instagrammable moments than can fit in this sentence, through March 13.
A retrospective of California ceramicists Clayton Bailey and Tony Natouslas leans into a strong tradition of California figurative art, born out of California Pop Art and often referred to as "funk art" and includes Bailey's robot sculptures, through April 24.
With a theatrical, progressive post-punk/hardcore soul, a band from Philadelphia creates a meandering, technicolor vision of a world apocalyptic with layered vocals and intricate fretwork for a style that some call transcendental.
Whether fluid or fixed, divine or sensual, subversive or orthodox, gender is the organizing theme that places artworks from disparate cultures and periods side by side to show how gender is constructed, performed, and depicted in ways both provocative and inspiring. The show opens today at the Asian Art Museum.
The Broadway hit from Lin-Manuel Miranda and Bay Area artist Anthony Veneziale takes audience suggestions to spin fresh beats each night and take audiences on a freestyle, hip-hop comedy ride, at A.C.T. through February 13.
View this post on Instagram
Interpreting Edith Piaf is the guise of another native Parisian, Mimi Pirard.  Her faithful interpretations of classic songs are at the heart of a show that features other iconic French performers of the era.
Contemporary sculpture from the French Caribbean and Haiti made by 27 different artists represents colonial history and trauma as well as the artists' personal relationships to heritage and a desire to look beyond their cultural backgrounds for inspiration and ideas, through February 19.
View this post on Instagram
The first planetarium show produced in-house by the Cal Academy of Science's visualization studio since 2020's Big Astronomy is an exploration of the ways life has transformed Earth's surface and atmosphere over billions of years, and a journey through the cosmos in search of life in our solar system and beyond, through 2022.
Part of the "New Time: The Future is Feminist" series, this film asks whether technology consciously or unconsciously orients itself to depicting white skin as the norm.
Everyday profanities turn into poetic and humorous riffs, illuminating the spirit and smack talk of Moses and Kitch, two young men looking for a way out in Antoinette Chinonye Nwandu's new play. That is, until a stranger disrupts their plans, through February 20.
A focus on the artist's masterwork Dance in a Subterranean Roundhouse at Clear Lake (1878) are presented alongside historic and contemporary Pomo basketry and regalia from the Elem Pomo Indian Colony, adding a multiplicity of voices and perspectives to the paintings and photographs, through April 17.
Rafael Lozano-Hemmer's large-scale, participatory works use little more than air, water, sound and light, plus a smidge of technology, to highlight the relationship between physical presence and the natural and technological spaces we inhabit, through March 6.
View this post on Instagram
Bring your mat and a sweater (just in case) to enjoy a moment of zen among the four-legged creatures at Lemos Farm in Half Moon Bay.
A site-specific installation, Impasse of Desires, and a site-specific installation and solo exhibition of the artist's work includes a constellation of images in the first floor hallway and a draping of the lobby and first floor gallery in fabric, through February 27.
---
More from Marin:
---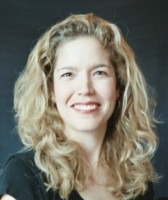 Christina Mueller is a long-time Bay Area food writer. She hails from the East Coast and has spent way too much time in South America and Europe. She discovered her talent as a wordsmith in college and her love of all things epicurean in grad school. She has written for Condé Nast Contract Publishing, Sunset, and the Marin Independent Journal, among others. She volunteers with California State Parks and at her child's school, and supports the Marin Audubon Society, PEN America, and Planned Parenthood. When she is not drinking wine by a fire, she is known to spend time with her extended family.