Father's Day is a tricky holiday. It's not that we don't love Dad, but it just seems that he's far less likely to fall for the commercial trappings of the holiday, making us realize all the more how much we try to communicate and show value through monetary means. The Father's Day memories that have resonated with me the most over the years have been of simpler moments: shooting hoops outside, hanging out at home watching the game while eating something I cooked up, or going for a walk around the neighborhood. Well, we're fortunate enough to have Muir Woods in our backyard here.
So if you're feeling like you owe Dad a redo for what could have been a lackluster weekend, consider coming along on a special after hours stroll through the old-growth redwood forest in one of the most popular National Monuments in the country. Park Ranger Mia Monroe – who sounds like a star of the silver screen (great name, Mia) – is going to guide you on a walk that focuses mainly on the changes that take place as the creatures of the day settle in, and those that are active at night begin to stir. Remember to bring your binoculars if you have them!
If You Go:
When: Sunday, June 28 from 7pm to 9pm
Where: Muir Woods (meet at park entrance near visitor center)
Cost: Free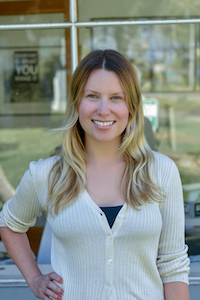 Kasia Pawlowska loves words. A native of Poland, Kasia moved to the States when she was seven. The San Francisco State University creative writing graduate went on to write for publications like the San Francisco Bay Guardian and KQED Arts among others prior to joining the Marin Magazine staff. Topics Kasia has covered include travel, trends, mushroom hunting, an award-winning series on social media addiction and loads of other random things. When she's not busy blogging or researching and writing articles, she's either at home writing postcards and reading or going to shows. Recently, Kasia has been trying to branch out and diversify, ie: use different emojis. Her quest for the perfect chip is never-ending.