Anyone who grew up in the 1980s, during the height of the Cold War, likely had a distinct perspective of Russians: they were portrayed as being cold, literally and figuratively, and lacking in general freedoms that we often take for granted as Americans. There was a feeling that they were unhappy with their fate; after all, stories of Russian defectors desperate to escape their homeland were commonplace back then. Through it all, Russia was a place of mystery and a source of global fascination.
This fascination with Russia's complex and intriguing history is a central piece of the musical Anastasia, which recently made a stop during its national tour at the SHN Golden Gate Theater in San Francisco.
While Russian oppression remains central to the story of Anastasia, the musical is more of a story about family, love and loyalty. Anastasia presents the human side of what was a very dark part of Russia's history, starting in 1906 with the assassination of the Russian Czar and his entire family, including his daughter Anastasia. In this version of the story, Anastasia somehow survives the assassination attempt, but has amnesia. Forgetting who she is due to amnesia and ends up living on the streets as a girl named Anya.
Watching Anya struggle to remember who she is and where she comes from was both riveting and sad. The show is done beautifully with incredible sets, costumes and songs. In fact, seeing Anastasia was worth it for the backdrops and costumes alone.
One of the best scenes in the show happens aboard a moving train—the producers do a wonderful job creating illusion of movement—as Anya and her companions illegally escape across the border for Paris. The cast sings "Stay I Pray You," a hauntingly beautiful song about how it is never easy to leave one's home, no matter what kind of home it is.
If you missed the show's recent run in the Bay Area, you can still catch it in cities across the U.S. as the show remains on tour through this year and most of 2020.
---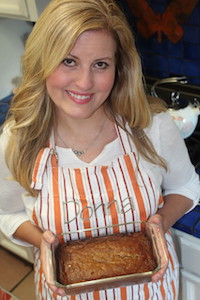 A freelance writer in Marin who writes about family, kids and parenting, Glass is the mother to one son, one dog and a hamster named Miss Geri. When she's not writing, trekking up steep hills in Marin or driving her kid to sports practice, she and her family spend time in their tiny cabin in Lake Tahoe. She avidly supports the California Academy of Sciences, a world class science museum and research institution, and the Institute on Aging which provides much needed services to Bay Area seniors and disabled adults. Glass is obsessed with baking the perfect loaf of banana bread, something she makes so often she no longer needs to look at a recipe card.