When I heard about cast of Beach Blanket Babylon paying homage to the 2016 elections coinciding with the visit of my dear friend from LA, I figured the stars had aligned. The Lady and the Trumps, as the characters are called, were making a top heavy appearance at the Club Fugazi theater, and this I had to see. After all, there were only two weeks until the 2016 elections. As expected, the writers (and actors) did not disappoint. Snow White, a.k.a. Shawna Ferris, (marinmagazine.com/May-2014/Shawna-Ferris/) owns the roll of the beautiful princess looking for love, however this time her adventure brought her hat-to-hat with both Donald and Hillary, as well a handful of other personalities I've been
reading about in the headlines.
A classic: The longest running musical revue in history, Beach Blanket Babylon even has its own street named after it. What started as an off shoot of an existing production, Steve Silver opened in 1974 at the Savoy Tivoli, a classic North Beach cafe and eventually found a home on Green Street. Often cited as a love letter to San Francisco, the show is also like a musical version of The Daily Show–when it was really good.
Details: The show starts at 8 p.m., while there is a full bar, they only serve chocolate, cookies and pretzels, so be sure to make dinner somewhere else in North Beach part of your plans. Parking is easy as long as you succumb to any of the nearby lots. Don't try to find street parking.
Cost: Tickets range from $25- $155 (based on performance date and seat location) And can be purchased online at beachblanketbabylon.com, in person at the box office or by calling 415.421.4222. All performances take place at Club Fugazi, 678 Beach Blanket Babylon Blvd. (Green St.) in the heart of San Francisco's North Beach district. Shows perform on Wednesdays, Thursdays & Fridays at 8 p.m., Saturdays at 6:30 & 9:30 p.m., and Sundays at 2 & 5 p.m.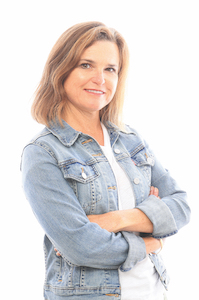 Mimi Towle has been the editor of Marin Magazine for over a decade. She lived with her family in Sycamore Park and Strawberry and thoroughly enjoyed raising two daughters in the mayhem of Marin's youth sports; soccer, swim, volleyball, ballet, hip hop, gymnastics and many many hours spent at Miwok Stables. Her community involvements include volunteering at her daughter's schools, coaching soccer and volleyball (glorified snack mom), being on the board of both Richardson Bay Audubon Center. Currently residing on a floating home in Sausalito, she enjoys all water activity, including learning how to steer a 6-person canoe for the Tamalpais Outrigger Canoe Club. Born and raised in Hawaii, her fondness for the islands has on occasion made its way into the pages of the magazine.