Many of us go about our day and witness acts of injustice: a car merges at the last minute and cuts us off, we overhear a coworker gossiping maliciously about someone else, we keep the cash when we were undercharged. These are small things, yet we don't speak up and not much gets done about it. However, there are people rising to the occasion.
Disturbed by recent publicized incidents of police brutality, Marin Academy sophomores Matt Geffen and Timmy Stabler found solace and inspiration in the music community's response to the lack of indictments. "'Concert for Justice' is a night to reflect on civil injustices such as the deaths of Eric Garner, Michael Brown, Tamir Rice, Oscar Grant and other victims of civil injustice through the unparalleled power of music. As we tried to make sense of the tragic events in Staten Island and elsewhere, we found some consolation in the work of the artists and individuals dedicated to using their influence to promote change and equality. Eric left behind a wife, six children and two grandchildren. What do they do now?" asks Geffen.
He and Stabler teamed up with Bay Area production collective HGMNY and decided to organize an event that brought attention to the shootings with 100% of the profits from the concert going to the family of Eric Garner. Eric Garner's eldest daughter, Erica, will serve as host for the evening and the lineup is set to include rising artists Dizzy Wright, Casey Veggies, Pell and Bastiengoat. Oscar Grant's mother, Rev. Wanda Johnson, will also be in attendance as a special guest speaker.
If You Go
When: Thursday, April 9 9pm – 12pm
Where: The New Parish 1743 San Pablo Ave (at 18th St) Oakland, CA 94612
Cost: $30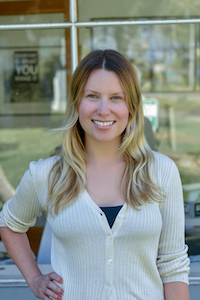 Kasia Pawlowska loves words. A native of Poland, Kasia moved to the States when she was seven. The San Francisco State University creative writing graduate went on to write for publications like the San Francisco Bay Guardian and KQED Arts among others prior to joining the Marin Magazine staff. Topics Kasia has covered include travel, trends, mushroom hunting, an award-winning series on social media addiction and loads of other random things. When she's not busy blogging or researching and writing articles, she's either at home writing postcards and reading or going to shows. Recently, Kasia has been trying to branch out and diversify, ie: use different emojis. Her quest for the perfect chip is never-ending.