Save the Bay has been living up to it's name for over 50 years by battling to keep the area pristine and they're asking for our help. The organization has been instrumental in many restoration and preservation endeavors — as well as being big proponents of the plastic bag ban — all of which have been made possible because of volunteers. So this weekend, consider bringing the whole family out to Creekside Marsh and make it a team effort to help rehabilitate the homes of our furry and feathered friends.
Come dressed in sturdy shoes and layers you don't mind getting dirty (finally a purpose for those promo t-shirts taking up drawer space!) as the work is slightly taxing, consisting mostly of mulching, watering, and weeding. All of your bending and pulling will help keep native plants healthy and you'll get some fresh air, a workout, and a sense of accomplishment out of it. Marin County Parks and Save The Bay staff will be on hand serving as resources and providing guidance. Visit both of their sites to learn about additional participation opportunities.
If You Go:
When: Saturday, April 11 9 a.m. to 12 p.m.
Where: Creekside Park. Meet across from Marin General Hospital at Hal Brown Park at Creekside
Cost: Free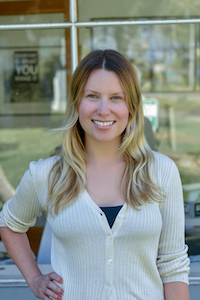 Kasia Pawlowska loves words. A native of Poland, Kasia moved to the States when she was seven. The San Francisco State University creative writing graduate went on to write for publications like the San Francisco Bay Guardian and KQED Arts among others prior to joining the Marin Magazine staff. Topics Kasia has covered include travel, trends, mushroom hunting, an award-winning series on social media addiction and loads of other random things. When she's not busy blogging or researching and writing articles, she's either at home writing postcards and reading or going to shows. Recently, Kasia has been trying to branch out and diversify, ie: use different emojis. Her quest for the perfect chip is never-ending.