Marin County is known for progressive thinkers and advanced, if not experimental, wellness modalities. As a holistic practitioner in Corte Madera, Gia DiMatteo is using her 20 years of experience to reach way back, as in centuries, to tap into the art of cupping. Cupping is an ancient purification technique that is used by healers to rid the body of accumulated toxins, help reduce pain and improve the skin's appearance. Today, athletes use it to improve their performance by reducing pain and recovery times and celebrities tout it as better than Botox.
In cupping treatments, suction cups are placed over specific areas of the body, drawing out toxins and inflammation, increasing circulation and assisting in releasing adhesions between the muscles and fascia. Cupping can increase the effectiveness of most acupuncture, massage and facial treatments because of its ability to quickly address problem areas.
For the body, cupping can help treat pain, especially in the neck, face, jaw, shoulders and hips. It is used for general detoxification as it helps eliminate toxins in the blood, and pairs beautifully with several sessions in an infrared sauna. It can help increase organ health. Cosmetically, cupping is used for cellulite, as the cups help release unhealthy adhesions between the fat and fascia, allowing the body to metabolize fat more effectively.
On the face, cupping can lift the skin away from the muscles, resulting in a plumper complexion. Gently gliding cups in a rhythmic pattern over the face assists in lymphatic drainage, increasing health and a youthful vitality to the skin. It has also been used to ease tension and jaw pain associated with TMJ (Temporomandibular Joint Disorder).
We asked DiMatteo, the owner of Resonance Spa where cupping is offered, a few more questions.
When did you first hear about cupping?
I have been studying traditional and complementary medicines for most of my life and have known about cupping for at least 30 years. Cupping is originally from China, but is practiced on every continent in various forms and methods. 
How common is cupping here in Marin?
I only know of a handful of practitioners in the county who are truly devoted to the practice of cupping, but people are starting to request it. Following the 2016 Summer Olympics in Rio, when Michael Phelps and the USA Swimming Olympic
Team were all proudly displaying their cupping marks, articles and features on cupping started showing up all over the web and on the news. It generated a lot of curiosity about the practice. Cupping is definitely not for everyone, but there are many people for whom it can be a life-changing therapy.
What happens during a cupping session? 
Cupping treatments generally last about 15 to 30 minutes. The overall sensation of the cups can range from a mild suction, tightness or tingling to what is often described as a "good pain." During the session, the therapist is watching the color patterns that may emerge within the cup and will determine the degree of stagnation that exists in the tissue. The darker the color, the more deoxygenated blood is present and the better the results.
Cupping marks can last up to a week or more – the typical length of time is two to five days.
Any success stories?
For me, every cupping treatment is a miracle in its own way. I have had the pleasure of witnessing people walk away from a single cupping session almost entirely liberated from debilitating chronic pain. I once worked with a woman who had been suffering from daily migraines for years. She had tried many medications as well as Botox injections in the muscles around the face, head and neck. Not only were these therapies not helpful, they were causing some troubling side effects. After a single cupping session, she experienced several days of relief and by her fourth session over about a six-week period, she is migraine-free. A truly extraordinary experience!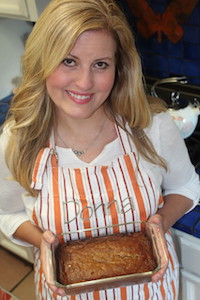 A freelance writer in Marin who writes about family, kids and parenting, Glass is the mother to one son, one dog and a hamster named Miss Geri. When she's not writing, trekking up steep hills in Marin or driving her kid to sports practice, she and her family spend time in their tiny cabin in Lake Tahoe. She avidly supports the California Academy of Sciences, a world class science museum and research institution, and the Institute on Aging which provides much needed services to Bay Area seniors and disabled adults. Glass is obsessed with baking the perfect loaf of banana bread, something she makes so often she no longer needs to look at a recipe card.