On April 29, 1978, the first Haight-Ashbury Street Fair was held to celebrate of the re-emergence of The Haight. The primary focus of this event was to draw an awareness and appreciation to the cultural, political and social contributions this neighborhood provided to the American landscape during the 1960s, but it was also to proclaim that after a dark economic and social downturn following "The Summer of Love", the community had been able to rebound stronger than ever.  New retail businesses began occupying formerly boarded up storefronts; local arts projects such as murals, after school programs and musical presentations began making a positive impact to residential pride and a surge of political awareness to the historical importance of The Haight gave the community the will to once again solidify its identity. It was the late San Francisco District Supervisor Harvey Milk who provided support and guidance to a group of community citizens to organize a festival to celebrate the neighborhood's rebirth and reclaim its importance in San Francisco history. Thus, on a sunny April afternoon at the corner of Haight Street and Ashbury Street in 1978, thousands of people gathered to reaffirm the Counter Culture's mantra of "Peace, Love & Happiness". Since then, the annual event has been held on the second Sunday of June and has endured for more than 40 years. During its existence, HASF has been awarded numerous "Certificates of Honor" from the San Francisco Board of Supervisors, the California Senate and the Bay Guardian's "Best of…" citations. HASF has earned local, national and international recognition as one of the most highly anticipated event during the San Francisco Summer Events Season. The event provides everyone with an opportunity to stroll and dance on a sunny afternoon down Haight Street.
If You Go:
When: Sunday, June 10 from 11am to 5:30pm
Where: Haight street from Ashbury to Stanyan
Cost: Free
http://www.haightashburystreetfair.org/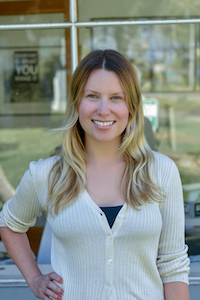 Kasia Pawlowska loves words. A native of Poland, Kasia moved to the States when she was seven. The San Francisco State University creative writing graduate went on to write for publications like the San Francisco Bay Guardian and KQED Arts among others prior to joining the Marin Magazine staff. Topics Kasia has covered include travel, trends, mushroom hunting, an award-winning series on social media addiction and loads of other random things. When she's not busy blogging or researching and writing articles, she's either at home writing postcards and reading or going to shows. Recently, Kasia has been trying to branch out and diversify, ie: use different emojis. Her quest for the perfect chip is never-ending.