Anderson Cooper's resume is varied. He counts down to midnight every year on New Year's Eve, he interviews adult film stars, and — of course — he's everyone's favorite silver fox. He is also the son of Gloria Vanderbilt, the New York-based heiress of skin-tight, waist-high designer denim fame. But instead of gallivanting around the world dancing on tables and driving drunk and crashing into things like some other privileged children, Cooper took a decidedly different route. He's been working as a journalist since 1992, visiting more than 40 countries in the process, reporting often from the scene, and garnering numerous awards along the way. Cooper is also the the anchor of CNN's Anderson Cooper 360°, and he's written a couple of books, and the list goes on and makes everyone feel lazy and insufficient so we'll spare you. Come see the man share the story of his life in person next week in San Rafael if possible — it's bound to be an unforgettable night.
If You Go:
When: Monday, April 2, 7 p.m.
Where: Marin Veterans' Memorial Auditorium, Avenue of the Flags, San Rafael (next to Civic Center)
Cost: $432-552
Additional event information available on the MPSF website.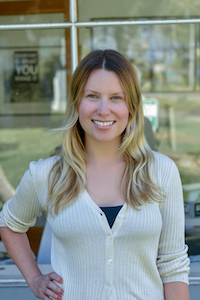 Kasia Pawlowska loves words. A native of Poland, Kasia moved to the States when she was seven. The San Francisco State University creative writing graduate went on to write for publications like the San Francisco Bay Guardian and KQED Arts among others prior to joining the Marin Magazine staff. Topics Kasia has covered include travel, trends, mushroom hunting, an award-winning series on social media addiction and loads of other random things. When she's not busy blogging or researching and writing articles, she's either at home writing postcards and reading or going to shows. Recently, Kasia has been trying to branch out and diversify, ie: use different emojis. Her quest for the perfect chip is never-ending.