With all the attention Pluto has been getting recently in conjunction with the developments taking place at Elon Musk's SpaceX, people's interest in the on goings outside of our atmosphere are at astronomical levels. If this is the group you fall into or are simply hankering for your next good cosmos fix while you wait for the X-Files, consider indulging your curiosity in all things extraterrestrial at the Novato Space Festival this weekend. The event is set to host a slew of VIP astronauts including Al Worden of the Apollo 15 Moon Mission and Jerry Ross who has taken seven flights on the Space Shuttle. In addition to the astronaut guests (and the museum's exhibits), there will be eight space organizations exhibiting under the "Big Tent" outside the museum like Virgin Galactic, The National Space Society, The Planetary Society, The Astronaut Scholarship Foundation, The USS Hornet Museum and more. If this doesn't seem like enough just keep in mind that there will also be a Lunar Module and Moon Buggy on hand –– imagine the Instagram opportunities… And remember: The Truth Is Out There.
If You Go:
When: Saturday, August 1 from 10am to 4pm
Where: The Space Station Museum 464 Ignacio Blvd. in Novato
Cost: Free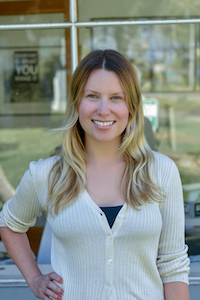 Kasia Pawlowska loves words. A native of Poland, Kasia moved to the States when she was seven. The San Francisco State University creative writing graduate went on to write for publications like the San Francisco Bay Guardian and KQED Arts among others prior to joining the Marin Magazine staff. Topics Kasia has covered include travel, trends, mushroom hunting, an award-winning series on social media addiction and loads of other random things. When she's not busy blogging or researching and writing articles, she's either at home writing postcards and reading or going to shows. Recently, Kasia has been trying to branch out and diversify, ie: use different emojis. Her quest for the perfect chip is never-ending.