I don't know about you, but I love looking through people's things. Maybe it's journalistic curiosity, maybe I'm just nosy, but you can bet I'm paying attention to the bottles and containers you keep in your bathroom if I'm at your house using it. And for you other curious folks out there, this Saturday you're given a prime opportunity to do some investigating of your own -– The Garden Conservancy is having private garden tours in Ross.
You'll have one-day-only access to two exceptional private properties including a storybook 1882 Queen Anne Victorian. The home, which is rimmed with David Austin roses, rhodies, camellias, citrus and hydrangeas, was one of the first homes built in the Ross Valley. The other featured home is equally impressive, boasting stone paths that meander under archways through multiple gardens, leading to garden rooms and planting beds, a pool, and more. To find out about the other qualities that weren't disclosed in this blog you're going to have to go and see for yourself, you know you want to.
If You Go:
When: Saturday, June 20 from 10am to 4pm
Where: Ross, CA.
Cost: $7 per garden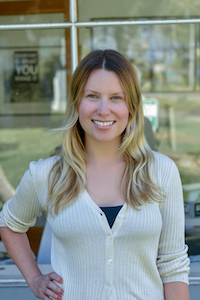 Kasia Pawlowska loves words. A native of Poland, Kasia moved to the States when she was seven. The San Francisco State University creative writing graduate went on to write for publications like the San Francisco Bay Guardian and KQED Arts among others prior to joining the Marin Magazine staff. Topics Kasia has covered include travel, trends, mushroom hunting, an award-winning series on social media addiction and loads of other random things. When she's not busy blogging or researching and writing articles, she's either at home writing postcards and reading or going to shows. Recently, Kasia has been trying to branch out and diversify, ie: use different emojis. Her quest for the perfect chip is never-ending.