Contributing to charities feels good, but beyond the positive vibes, giving back to the community brings people together and helps make a difference on a level you're likely to see and feel. There are plenty of ways to provide assistance — you can volunteer time at your local food bank, share your knowledge by doing some after school tutoring, or the stalwart: writing a check. But did you know that you could actually dine and dance for a righteous cause? You can.
Anova is getting a head start on Autism Awareness Month this weekend and it's doing it with style and fervor by having a party. Support Anova's goal to build a cutting-edge school and facility for autism treatment in Marin County by coming out to the Fenix in San Rafael for the 2nd Annual Rock n' Roll Gala for Autism! The evening is set to include a three-course dinner, local wines, and tunes brought to you by a band whose material is as original as their name. Journey Revisited is being welcomed with open arms, so count on them bringing it any way you want it — they'll be making sure you don't stop believin' in a new ACE Marin.
If You Go:
When: Saturday, March 28 7-11 p.m.
Where: The Fenix, 919 Fourth Street in San Rafael
Cost: $175
For more information and tickets: anovaeducation.org/gala.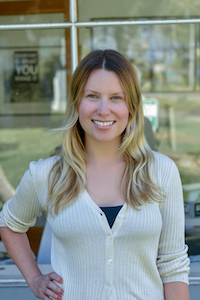 Kasia Pawlowska loves words. A native of Poland, Kasia moved to the States when she was seven. The San Francisco State University creative writing graduate went on to write for publications like the San Francisco Bay Guardian and KQED Arts among others prior to joining the Marin Magazine staff. Topics Kasia has covered include travel, trends, mushroom hunting, an award-winning series on social media addiction and loads of other random things. When she's not busy blogging or researching and writing articles, she's either at home writing postcards and reading or going to shows. Recently, Kasia has been trying to branch out and diversify, ie: use different emojis. Her quest for the perfect chip is never-ending.