Our culture seems to cycle through creepy fascinations. Right now it seems that zombies reign supreme, but before zombies we were all about vampires, and before vampires…? It was pirates. Between all the Captain Jack Sparrow costumes and Captain Morgan poses it seemed like we were never going to tire of our favorite seafaring crooks. Maybe it's the allure of a life without obligations, maybe it's our inner desire to yell things like, "swab the poop deck!" but one thing's for sure: it's a pirate life for us, and the people of Grays Harbor Historical Seaport Authority are making that life possible.
Battle Sails, a three-hour mock battle, is coming to Sausalito and promises all the trappings of 18th century nautical life like close quarters maneuvering and booming cannons. So take advantage of this unique opportunity and have some fun with it by getting into character, scallywag! Singing, raising the sails, costumes, and pirate talk are all encouraged, just remember: no looting or orders to walk the plank are permitted.
If You Go:
When: Saturday, March 28 and Sunday, March 29 2pm to 5pm
Where: Bay Model, 2100 Bridgeway in Sausalito
Cost: $39-75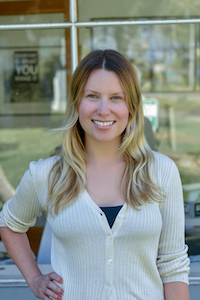 Kasia Pawlowska loves words. A native of Poland, Kasia moved to the States when she was seven. The San Francisco State University creative writing graduate went on to write for publications like the San Francisco Bay Guardian and KQED Arts among others prior to joining the Marin Magazine staff. Topics Kasia has covered include travel, trends, mushroom hunting, an award-winning series on social media addiction and loads of other random things. When she's not busy blogging or researching and writing articles, she's either at home writing postcards and reading or going to shows. Recently, Kasia has been trying to branch out and diversify, ie: use different emojis. Her quest for the perfect chip is never-ending.