Safety is a peculiar concept. Yes, it's essential for the continuation of our lives; lives we've spent having slogans like "safety first" beaten (no pun intended) into our heads, but safety is in dire need of a makeover. While safety is totally important, it's not portrayed as fun or sexy, and the word has lost it's power over the years. Maybe it's because we talk about safety like it's luck — "safe travels" may as well be "good luck" and we don't get a lot of direction with "be safe."
Fortunately, the Coast Guards are doing something about safety's image this weekend. To kick off National Safe Boating Week (it's a thing) a safe boating expo is taking place and it's set to include tours of Coast Guard vessels and the Coast Guard station, demonstrations courtesy of friendly bomb-sniffing dogs, helicopter rescue demos(!), and free life jackets*. Dogs, helicopters, free stuff — now that's my idea of safety.
*While supplies last
If You Go:
When: Saturday, May 16 from 10 a.m. to 2 p.m.
Cost: Free
Where: Coast Guard Sta. Golden Gate 435 Murray Circle (in Fort Baker) in Sausalito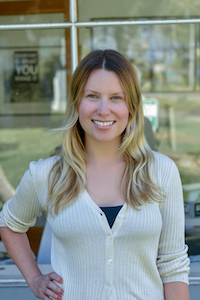 Kasia Pawlowska loves words. A native of Poland, Kasia moved to the States when she was seven. The San Francisco State University creative writing graduate went on to write for publications like the San Francisco Bay Guardian and KQED Arts among others prior to joining the Marin Magazine staff. Topics Kasia has covered include travel, trends, mushroom hunting, an award-winning series on social media addiction and loads of other random things. When she's not busy blogging or researching and writing articles, she's either at home writing postcards and reading or going to shows. Recently, Kasia has been trying to branch out and diversify, ie: use different emojis. Her quest for the perfect chip is never-ending.