Every day of the week has a defining mood and attitude to go along with it — a case of the Mondays, Hump Day, Thank God it's Friday, and thanks to Drake and ILOVEMAKONNEN even Tuesday has it's own vibe. But I'm going to argue that unlike the often stated "Sunday Funday," Sunday is in fact not Funday. Out of all the days in the week, Sundays are filled with the most ambivalence. We wake up, we brunch, we run errands, we revel in the afterglow of Saturday Night, and then, sometime around 2 p.m. all of that comes crashing to a cold hard reality of Monday looming. We mourn the weekend, we retreat indoors, we nurse our cheap brunch champagne hangovers that are beginning to impact our bodies, we develop anxiety about work that's to come this week — our case of the Mondays has arrived ahead of schedule. And while there's no way to completely cure yourself of this feeling, summer in San Francisco has been providing some awesome palliative care for the past 80 years
Every year since 1938, Stern Grove Festival, an admission-free performing arts series, has been taking place a beautiful outdoor amphitheater located at 19th Avenue and Sloat Boulevard in San Francisco. So bring a blanket, wine, cheese, grapes — whatever — and ease your way out of the weekend the right way.
If You Go:
When: Sunday, June 17 from 2 p.m. to 5 p.m.
Where: Sigmund Stern Grove
19 Ave and Sloat Blvd
San Francisco, CA
Cost: Free
sterngrove.org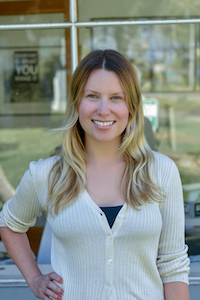 Kasia Pawlowska loves words. A native of Poland, Kasia moved to the States when she was seven. The San Francisco State University creative writing graduate went on to write for publications like the San Francisco Bay Guardian and KQED Arts among others prior to joining the Marin Magazine staff. Topics Kasia has covered include travel, trends, mushroom hunting, an award-winning series on social media addiction and loads of other random things. When she's not busy blogging or researching and writing articles, she's either at home writing postcards and reading or going to shows. Recently, Kasia has been trying to branch out and diversify, ie: use different emojis. Her quest for the perfect chip is never-ending.