What better way to celebrate the Earth than to make beautiful creations with the things it provides us with? Well, by getting rid of the trash we dumped on it – which is exactly what's going to take place at the Stinson Beach Earth Day Celebration. Noticing a lack of Earth Day events in the area, environmental artist Zach Pine organized a volunteer event that integrated imagination and eco consciousness to bring the community together back in 2005. Participants can work alone or in groups and use sand, rocks, shells and natural objects from the beach to turn it into an evolving sculpture gallery. Before this gets underway, however, a clean up effort takes place. In past years, beach-goers stacked rock towers, planted a forest of driftwood "trees," and created dragons, fairies and abstract designs.
If You Go:
When: Saturday, April 23 from 11 a.m. to 3 p.m.
Where: Marine Way, Stinson Beach
Cost: Free
Please be aware that events may occasionally be cancelled or postponed by the promoter. We always suggest you contact the promoter or venue to confirm for a particular day.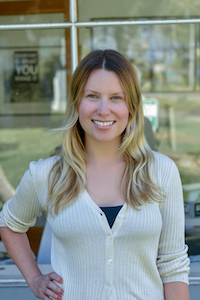 Kasia Pawlowska loves words. A native of Poland, Kasia moved to the States when she was seven. The San Francisco State University creative writing graduate went on to write for publications like the San Francisco Bay Guardian and KQED Arts among others prior to joining the Marin Magazine staff. Topics Kasia has covered include travel, trends, mushroom hunting, an award-winning series on social media addiction and loads of other random things. When she's not busy blogging or researching and writing articles, she's either at home writing postcards and reading or going to shows. Recently, Kasia has been trying to branch out and diversify, ie: use different emojis. Her quest for the perfect chip is never-ending.