The annual Book Festival—the premier event for books and authors in Northern California in its third year—is expected to draw 50,000 people to readings, talks, lectures, book sales and related events.
The Festival will be held Saturday and Sunday and welcome 200 local, national, and international authors and speakers in 100 literary sessions (panels, interviews, keynotes and performances). It will emphasize writers and books that promote social justice, sanctuary, inclusion, freedom of expression, and environmental sustainability.
Among the Marin County authors who will be featured at the Book Festival:
• Paul Hawken, an environmentalist, entrepreneur, journalist, and author who has dedicated his life to sustainability and changing the relationship between business and the environment. Natural Capitalism, co-authored by Hawken, was cited by President Bill Clinton as one of the five most important books in the world. Hawken's latest book is Drawdown: The Most Comprehensive Plan Ever Proposed to Reverse Global Warming, and Hawken will be speaking about the book Saturday, from 1:30 to 2:45 pm, at the Alta Stage at Freight and Salvage, sponsored by the Journal of Alta California, a new magazine, website and events series devoted to California and the West.
• Jack Kornfield is one of the best-known, most respected meditation teachers in the world. A psychologist and founder of two of the largest Buddhist Centers and communities in America, he is one of the key teachers who introduced mindfulness to the West. Kornfield has taught at major universities and medical schools including Harvard, Stanford, UCLA, and Berkeley, teaches weekly classes to 400 at Spirit Rock, and to large crowds nationwide at retreats, conferences, and events. His newest book is No Time Like the Present: Finding Freedom, Love, and Joy Right Where You Are. Kornfield will have a conversation about the book with Wes Nisker on Sunday, from 1:30 to 2:45 pm, at the David Brower Center – Goldman Theater.
• Michael Krasny, is Professor of English and American Literature at San Francisco State University, the host of KQED's "Forum with Michael Krasny," and author of two acclaimed books, Off Mike: A Memoir of Talk Radio and Literary Life and Spiritual Envy: An Agnostic's Search. His newest book is Let There Be Laughter: A Treasury of Great Jewish Humor and What It All Means. He'll be talking about the book on Saturday from 5 to 5:45 pm at the David Brower Center – Goldman Theater.
• Barbara Lane is a longtime Bay Area producer, writer, and interviewer. She is the former Director of Arts and Ideas at the Jewish Community Center of San Francisco. She will be moderating a Book Festival panel on The Ferocity of Love, featuring novelists Sylvia Brownrigg, Edan Lepucki and Shanthi Sekaran on Sunday, from 1:30 to 2:45 pm, at the Hotel Shattuck Plaza – Boiler Room.
• Cathryn Jakobson Ramin is an investigative journalist and the author of the two books: the New York Times bestseller Carved in Sand: When Attention Fails and Memory Fades in Midlife and her newest book, Crooked: Outwitting the Back Pain Industry and Getting on the Road to Recovery. She'll be talking about her exposé of the back-pain industry on Saturday, from 5 to 5:45 pm, at the David Brower Center – Tamalpais Room.
More information about the Bay Area Book Festival, as well as tickets and specific events, is available at baybookfest.org.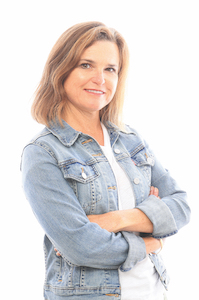 Mimi Towle has been the editor of Marin Magazine for over a decade. She lived with her family in Sycamore Park and Strawberry and thoroughly enjoyed raising two daughters in the mayhem of Marin's youth sports; soccer, swim, volleyball, ballet, hip hop, gymnastics and many many hours spent at Miwok Stables. Her community involvements include volunteering at her daughter's schools, coaching soccer and volleyball (glorified snack mom), being on the board of both Richardson Bay Audubon Center. Currently residing on a floating home in Sausalito, she enjoys all water activity, including learning how to steer a 6-person canoe for the Tamalpais Outrigger Canoe Club. Born and raised in Hawaii, her fondness for the islands has on occasion made its way into the pages of the magazine.