On November 6, 164 guests decked out in 1920s inspired black-tie attire gathered at a private automobile collection venue in San Rafael to raise funds in support of Vivalon's CarePool program — a volunteer-powered, free ride service for all Marin County residents 65 or older plus individuals with disabilities.
Vivalon raised $420,000 during its Soirée d'Élégance, where guests congregated amongst an exquisite menagerie of classic automobiles and art deco inspired decor, set against music by a string trio. The evening's gourmet dinner was prepared by Stacy Scott, owner of Stacy Scott Catering and the culinary director at Vivalon's Jackson Café in San Rafael. Gary Farrell Winery provided the evening's wine offerings.
The CarePool program currently provides about 2,000 rides per year to approximately 740 participants in need of transportation to doctor's appointments, grocery stores and other destinations. Funds raised at Vivalon's Soirée d'Élégance will go towards helping the organization double the number of rides they will be able to provide in 2022.
"In Marin, many older adults miss medical appointments, face malnutrition or isolation due to a lack of accessible and affordable transportation," said Anne Grey, Vivalon's CEO. "These factors contribute to a decline in health and a poor quality of life. CarePool's caring volunteers and committed team at Vivalon ensure that there are safe and reliable rides available for those in need."
For 67 years, the San Rafael-based nonprofit has promoted the independence, well-being and quality of life for older adults and people living with disabilities. Formerly known as Whistlestop, the organization changed its name to Vivalon in 2020. It offers classes, workshops, and activities at its Healthy Aging Center; home delivered meals through its Meals on Wheels program and restaurant style dining at Jackson Café; and a variety of specialized transportation services.
Sponsors for Soirée d'Élégance included Dennis and Becca Ryan, Lauren Elkin and Sherri Jacobs of Valley Memorial Park, Bruce Raabe of Relevant Wealth, and Dennis Fisco of Montecito Plaza.
---
For more on Marin:
---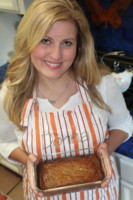 A freelance writer in Marin who writes about family, kids and parenting, Glass is the mother to one son, one dog and a hamster named Miss Geri. When she's not writing, trekking up steep hills in Marin or driving her kid to sports practice, she and her family spend time in their tiny cabin in Lake Tahoe. She avidly supports the California Academy of Sciences, a world class science museum and research institution, and the Institute on Aging which provides much needed services to Bay Area seniors and disabled adults. Glass is obsessed with baking the perfect loaf of banana bread, something she makes so often she no longer needs to look at a recipe card.