Mid-summer ushers in a whole host of Independence Day celebrations, outdoor concerts and movie nights, grooves at the Fillmore Jazz Festival and more.
Annual Events in July
Along with fireworks each evening at dark, the fair is a perennial favorite with a wide variety of thrilling rides, carnival-style games, judged exhibits, headliner concerts—and of course a healthy dose of corn dogs and funnel cakes.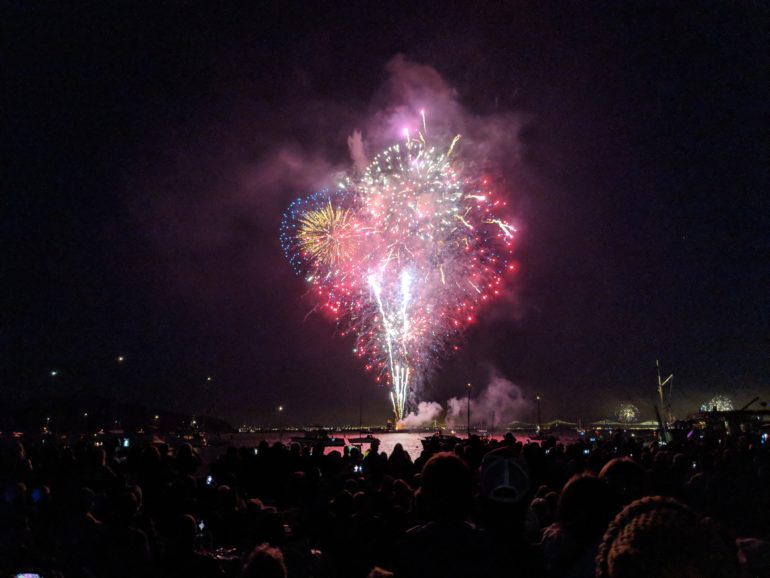 Kick off July 4 with a parade down Bridgeway and Caledonia, followed by a picnic at Robin Sweeny Park along with musical performance. Gabrielson Park hosts the evening events with a fireworks show set to begin at 9 p.m.
As one of the largest in the Bay Area, the parade starts early at 10 a.m. in the old downtown area of Novato and is filled with classic cars, military vehicles, cowgirls on horses, dressed-up dogs and an abundance of festive floats.
Pier 39 hosts a day of activities, culminating in a concert at Aquatic Park and a pyrotechnic show at 9:30 p.m.
The town of Half Moon Bay returns to the past with a parade along Main Street celebrating the town's history and annual pancake breakfast.
The parade starts in the morning with float judging in front of Sonoma City Hall on Sonoma's Town Plaza, where festival games, food, live entertainment and the annual "splash zone" takes place, followed by a fireworks show at General Vallejo's Field.
The Santa Rosa Symphony and Transcendence Theater Company put on an evening of show tunes and patriotic classics, followed by what is said to be the largest post-concert fireworks show in Sonoma.
Watching silent films is taking a step back in time to enjoy a celebrated art form which formed the basis for today's motion picture industry. The San Francisco Silent Film Festival, the largest festival of its kind in North America, features five days of screenings, with each film set to live music.
(Photo: courtesy of Jeff Lieberman)
The San Francisco Jewish Film Festival highlights innovative and inspiring films from local filmmakers and those with ties to the region who embody the unique cultural contributions of the San Francisco Bay Area.
From sunup to sundown, groove to the sound of music emanating from multiple stages, browse arts and crafts stands, and revel in the reunion of San Francisco's citizens at a 12-block street party.
Dedicated to the sounds of America, this celebration of the music, wine and food of Napa features symphonic concerts, opera, jazz and dance.
Paris is San Francisco's sister city, so a day to celebrate all things French is in order, with a Citroen vintage car show, petanque tournament, Course de Garçon de Café (waiter's race), tours of San Francisco's French Quarter and more.
There are plenty of distances to choose from, but only the Full Marathon and UltraMarathon Second Loop has runners pacing themselves over the Golden Gate Bridge before looping through Sausalito and the Marin Headlands (miles 8–12) before the finish on the Embarcadero.
Comedian Dave Chappelle hosts this three-day event with festival artist in residence Robert Glasper and special guests and performers.
(Photo: September-Days Photography)
Listen to a full range of the '60's pop phenom's music stylings at this annual event in San Anselmo's Creek Park, which also serves as a fundraiser for the San Anselmo Arts Commission to benefit youth artist scholarships.
Marin's Best Entertainment Venues and Galleries
Music
Comedy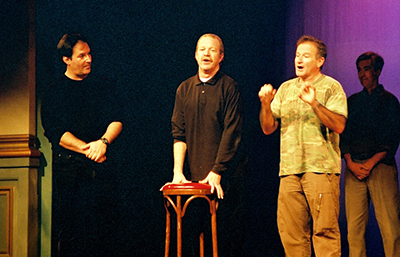 Museums
---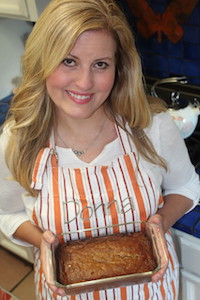 Donna Berry Glass is a freelance writer, editor and communications professional in Marin. When she's not writing, hiking up steep hills, driving her kid to sports practice or whipping up her famous banana bread, she and her family spend time in their cabin in Lake Tahoe. She avidly supports the California Academy of Sciences, a world class science museum and research institution, and Cedars which is heart, home and family to many of Marin's developmentally disabled adults.