A founding principal at Larkspur's Portico Wealth Advisors, Leidy has been a financial planner and business development officer for more than a decade. More recently he also became a founding member and CFO of CORE, a group of local business-people who created the 100MARIN "giving circle."
1 When was 100MARIN started?
100MARIN was created in January 2015 by community-minded professionals hoping to increase each member's giving impact and to strengthen the network of individuals who feel strongly about supporting Marin nonprofits.
2 How do you accomplish that mission?
Members donate $100 and we have one giving event each year. In prior years the event was semiannual. Before each event, members nominate a favorite Marin nonprofit, one of which is drawn at random from each of 100MARIN's five nonprofit categories and asked to make a four-minute presentation at the giving event. Then members vote for their favorite presentations and the winner receives all of the donations. Runners-up also get at least $1,000 that is funded by event sponsors. The nonprofit categories are Animals/Environment; Arts/Culture/Humanities; Health/Human Services; Children/Education; and Public Benefit.
3 What's been accomplished to date?
100MARIN has hosted four giving events that have raised over $145,000 for 20 different Marin County nonprofits. In order to be eligible, nonprofits must have existed for at least one year, be registered, and be committed to using funds awarded strictly for the benefit of Marin County. Past winners include North Bay Children's Center, Jessica's Haven and Rescue, Wednesday's Gift, and Marin City Health and Wellness Center. On average, each received $30,000 and each year the amount awarded has increased.
4 How many members are in 100MARIN?
Currently, there are 325 members and we're growing. Recently we received a $10,000 matching grant from the Marin Community Foundation, affording the next 100 members who join the chance to double their philanthropic impact. Members are expected to simply make their $100 contribution, whether or not they are able to attend the annual event.
5 Tell me about your members.
100MARIN is the philanthropic arm of the Marin Economic Forum; our members genuinely care about the vibrancy of Marin County. Also, in contrast to many nonprofit fundraisers, 100MARIN is not focused on the size of the check that any one individual can write. Instead, it's about inspiring as many people as possible to write the same-size check, thereby building a community of givers while simultaneously raising Marin's philanthropic consciousness.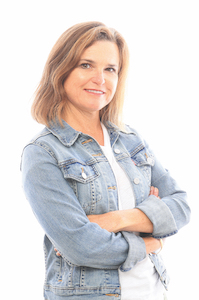 Mimi Towle has been the editor of Marin Magazine for over a decade. She lived with her family in Sycamore Park and Strawberry and thoroughly enjoyed raising two daughters in the mayhem of Marin's youth sports; soccer, swim, volleyball, ballet, hip hop, gymnastics and many many hours spent at Miwok Stables. Her community involvements include volunteering at her daughter's schools, coaching soccer and volleyball (glorified snack mom), being on the board of both Richardson Bay Audubon Center. Currently residing on a floating home in Sausalito, she enjoys all water activity, including learning how to steer a 6-person canoe for the Tamalpais Outrigger Canoe Club. Born and raised in Hawaii, her fondness for the islands has on occasion made its way into the pages of the magazine.