If you happened to be driving along Hwy 101 on July 21, 2021 and noticed a very large white box with a 17-foot circular window floating just beyond the sea planes then you, my friend, witnessed history. What you saw is most likely the last floating home built in Sausalito, and thanks to a team of watermen, including one known as "Pirate Louie," this piece of art found its home on Gate 6 ½ Road (the oddest of the dock names in the proudly odd floating-home community). I say "most likely" because you never know what the future holds in terms of floating home construction and boatyards in this nautically inspired town. One thing is certain; this was the last concrete hull built by Ian Moody, arguably the most prolific hull builder in town, and a true salty Sausalito character. Besides hulls, Moody also built the efficient boxy homes that are common on the docks (one was recently painted with a Mondrian-inspired pattern on East Pier). He passed away in May, his last project unfinished. Problem was, he was 82 and didn't have an apprentice.
Hiring Moody could have been considered a risky move, but the homeowner, Hanna Bui, is tough and was up for the challenge. Bui came to the U.S. on a boat as a refugee from communist Vietnam; was sponsored by relatives in San Francisco; and is now a surfing-water-skiing-tennis-playing-road-bike-riding corporate lawyer, who accidentally stumbled upon the honor of being one of Moody's last clients. Despite her resilience, even Bui quickly discovered that this project wouldn't be an easy ride. As she explained, "you had to work with Ian because no one else did the work he did."
The birth of this boat was not easy. It turned out the hull leaked, so Bui had to enlist the services of another specialized waterman to repair it. As you can imagine, leaks are not good in the foundation of a floating home. And when it came time to mobilize the home from the boatyard to the bay, no one, except the deceased Moody, knew exactly how to finesse launching the 120-ton object (which was being built on tracks at the historic Sausalito shipyard) into its new aqueous environment. And when it came time to mobilize the home from the boatyard to the bay, no one, except the deceased Moody, knew exactly how to finesse launching the 120-ton object (which was being built on tracks at Moody's shipyard) into its new aqueous environment.
View this post on Instagram
There were only three nights in July with a high enough tide to make it happen — the next wouldn't come until December. On the first night, July 19,neighbors waited with Champagne for the delivery. And they waited. Back at the boatyard there was a steep learning curve happening; they could only move the house 5 feet off the 50-foot tracks before it reached the water. They made more attempts the next night, and on the third night, the final high, high tide, the boat took float.
Another unique aspect of this home is the design, presently called "Moon Gate." Soon after Bui purchased a lease to the slip (boats are owned, and the slips are leased for decades at a time), she found architect Craig Steely and was wowed by his vision of the modern, airy design. This was the first floating home for both Steely and her builder, general contractor Mark Foresythe, which raised its own issues. For instance, they learned workers can't use a float to move around the boat in low tide, and would have to wait hours before the water comes back in.
View this post on Instagram
Back to the night of July 21: Foresythe, Pirate Louie and their crews towed and steered the house into its berth. A dozen neighbors, including myself, happily pulled in the 20-foot home, ever so carefully, using huge ropes — it looked sort of like an Amish barn building. And then came the Champagne.
I wanted to share this story as we all gather this Thanksgiving holiday to feast upon whatever tradition means to your family and friends. Living in Marin can take many forms — from multimillion-dollar homes to cute, efficient condos and — about 400 homes that float. Let's all raise a glass to the men and women in our community who have not only made Sausalito salty, but also added beauty to our county; one (floating) or land-based, home at a time.
---
For more on Marin:
---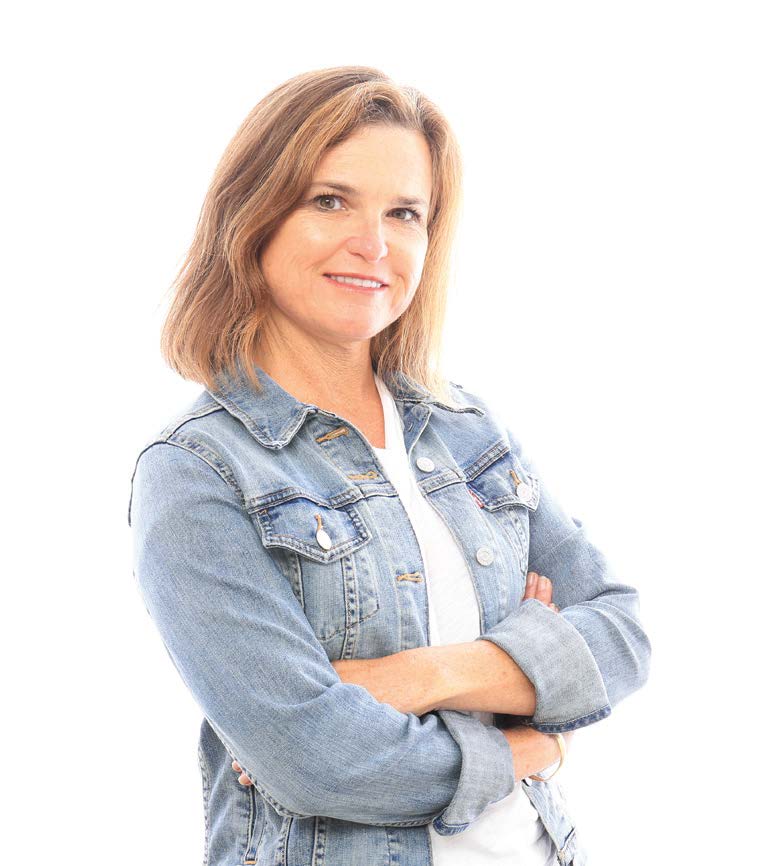 Mimi Towle was the editor of Marin Magazine for over a decade and is currently editor-at-large at Make it Better Media. She lived with her family in Sycamore Park and Strawberry and thoroughly enjoyed raising two daughters in the mayhem of Marin's youth sports; soccer, swim, volleyball, ballet, hip hop, gymnastics and many many hours spent at Miwok Stables. Her community involvements include volunteering at her daughter's schools, coaching soccer and volleyball (glorified snack mom), being on the board of both Richardson Bay Audubon Center and then The EACH Foundation. Currently residing on a floating home in Sausalito, she enjoys all water activity, including learning how to steer a 6-person canoe for the Tamalpais Outrigger Canoe Club. Born and raised in Hawaii, her fondness for the islands has on occasion made its way into the pages of the magazine. If you want more, she's created a website, Local Getaways.