ORIGINALLY CALLED "ISLA DE ANGELES," Angel Island was named for the Catholic feast day Our Lady of the Angels, when the Spanish naval officer Juan Manuel de Ayala and his crew first arrived on the island in 1775. With 13 miles of trails, eight miles of paved road, three accessible beaches and a peak that's almost 800 feet tall, this 1.2-square-mile gem in the middle of the bay has everything you need for an ideal day trip.
---
Five Fun Facts
1. You can camp here, but you need to work for it — some sites require a two-mile hike. Looking for an upper-body workout? One kayak-accessible tent site is available.
2. While mule deer were introduced to the island in 1915, the Angel Island mole is a subspecies of the broad-footed mole that's exclusive to the isle.
3. Once the island was home to three, but now only one U.S. Coast Guard lighthouse remains active, at Point Blunt. Established in 1915, the lighthouse was automated in 1976.
4. It is the largest natural occurring island in the San Francisco Bay. Alameda Island (about 19 times bigger) was created when a shipping lane was cut in 1901.
5. The island is almost entirely in Tiburon except for a tiny fraction (0.7 percent) that extends into San Francisco.
Five History Facts
1. Lieutenant Ayala first dropped his anchor at the island in 1775, but the Miwok Indians were using the land for hunting and fishing far before that.
2. In the past the island served as a quarantine station for entering ships and as an immigration station and detention center — it was known as the "Ellis Island of the West."
3. The island became a state park in 1962 when the Nike missile base closed and missiles were removed.
4. The "Angel Lights" have been shining on top of Mount Livermore for more than 50 years with only two interruptions: 2001 when soil was added to the island in a restoration effort and when a fire broke out in 2008.
5. National Angel Island Day was declared on January 21, 2010, by President Barack Obama, commemorating the 100-year anniversary of the immigration station's opening.
Island Activities
Clusters of picnic tables can be found at seven locations throughout the island, in addition to the four day-use picnicking sites you can reserve, which have 96 tables total.
You can take an easy 5-mile perimeter road hike that offers all kinds of spectacular sights and takes about two hours, or if you're seeking some more vigorous exercise you can hike to the top of Mount Livermore, which takes about the same amount of time.
THERE ARE SEVERAL WAYS TO THE ISLAND — ferry, boat or kayak. Once you've made it to land you can rent bikes and explore with more than nine miles of bike trails at your disposal. If bikes aren't your thing, the island boasts 13 miles of trails to help you explore every corner.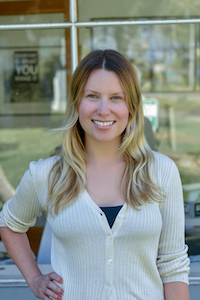 Kasia Pawlowska loves words. A native of Poland, Kasia moved to the States when she was seven. The San Francisco State University creative writing graduate went on to write for publications like the San Francisco Bay Guardian and KQED Arts among others prior to joining the Marin Magazine staff. Topics Kasia has covered include travel, trends, mushroom hunting, an award-winning series on social media addiction and loads of other random things. When she's not busy blogging or researching and writing articles, she's either at home writing postcards and reading or going to shows. Recently, Kasia has been trying to branch out and diversify, ie: use different emojis. Her quest for the perfect chip is never-ending.