WHAT WILL YOU do when a fire, earthquake, tsunami or other disaster threatens your house and family? In light of the recent New Yorker piece "The Really Big One" about the Cascadia subduction zone, we wanted to call attention to some best practices that should be employed in case of an emergency. Here's a chart inspired by information on readymarin.org.
The Basics

How

Details

Make a family plan and practice
Download FEMA's Family Communication Plan and ReadyMarin checklists to help organize your information.
Emergencies and disasters can happen when family members are at work or school: take time to make sure everyone understands how to get out and where to meet.
Build Your Kits
Store your supplies so they are readily
available in an emergency
Create emergency contact cards as well as evacuation backpacks and mini-survival kits for work and home.
Store Food and Water
Choose non-perishable food that's low
in sodium and plan on a gallon of water
per person a day.
You will need to store food and water for at least three days, though you should aim for seven.
Get Informed
Take advantage of the Community
Emergency Response Team (CERT) to get training; register your cellphones with the Telephone Emergency Notification System
(TENS) of Marin County at alertmarin.org.
Your best defense in the case of an emergency is being educated; fortunately, Marin County offers multiple training options such as CERT and Get Ready to all residents.
This article originally appeared in Marin Magazine's print edition with the headline: "Be Prepared".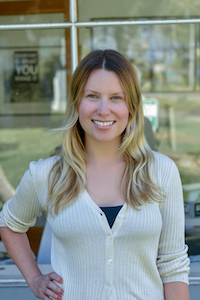 Kasia Pawlowska loves words. A native of Poland, Kasia moved to the States when she was seven. The San Francisco State University creative writing graduate went on to write for publications like the San Francisco Bay Guardian and KQED Arts among others prior to joining the Marin Magazine staff. Topics Kasia has covered include travel, trends, mushroom hunting, an award-winning series on social media addiction and loads of other random things. When she's not busy blogging or researching and writing articles, she's either at home writing postcards and reading or going to shows. Recently, Kasia has been trying to branch out and diversify, ie: use different emojis. Her quest for the perfect chip is never-ending.