The Bay Area is full of stunning scenery, but only a few people know how to capture it. Here are a few of our favorite photographers to follow on Instagram who know know how to capture our beautiful county and beyond.
San Jose, California (currently living in Roseville, California)
What sparked your interest in photography?
Photography started as an outlet for me to freeze moments in time, primarily in San Francisco and Marin County. I had been struggling through many different stresses to live in the moment while I was in college and working my retail job. So, I started taking a photograph here and there when I would escape to San Francisco or Marin, so that I could have a memento and I guess, somewhat of a keepsake to look back on those escapes from reality. Those moments in time I have continued to freeze and the art has become something for me that I never imagined, an outlet for me to pursue both personally and professionally.
Favorite spot to shoot in Marin (that you're willing to share) and why?
There are so many amazing places to see and photograph in Marin County. Many of which, I haven't even photographed yet! A lot of special memories have been made. Point Reyes and the Marin side of the Golden Gate Bridge have been family favorites for many years and now, are my current favorite locations in Marin to photograph.
What you love most about taking and sharing photos?
It's tough to say what I love most. So I guess, I'll just say that I love being able to share locations that are so special to me and my family, in my own unique way. A lot of photography is seeing the world through the photographer's eyes. It can be quite emotional, really. And I can't help but feel a deep sense of fulfillment from it.
Larkspur, California
What sparked your interest in photography?
Art and nature have always been a part of my life, and hold a special place in my heart. I received my Bachelor of Arts degree in Illustration and Animation from San Jose State University, spent many magical years working in "a galaxy far, far away" at Lucasfilm, and currently serve on the board of directors for the Marin Audubon Society. I fell in love with photography because it allows me to combine my artistic background with my fondness of the outdoors in a single space. To me, photography isn't just about taking a picture, it's also about capturing the essence of a moment, and eliciting emotions from the viewer.  
Favorite spot to shoot in Marin (that you're willing to share) and why?
Point Reyes National Seashore. Each season brings something exciting to explore and enjoy. From the bugling Tule elk and the arrival of migratory birds in fall to the rolling green hills and the return of the elephant seals in winter, the blooming of wildflowers and the beginning of nesting season in spring or the mystical foggy mornings in the summer… there is something for everyone out there!
What you love most about taking and sharing photos?
Photography is very grounding and allows me to get back to the basics. Whether I'm laying in the wet sand taking pictures of shorebirds or hiking up Mt. Tamalpais to shoot long exposures of the magical fog waves, photography always creates a sense of calm and happiness within me. I hope my photos not only allow others to see the diversity and beauty within Marin, but also promote and catalyze conservation efforts within our county. Mostly importantly, I'd like to think my photographs bring a little extra calm and happiness to others.
Mill Valley, California
What sparked your interest in photography?
My interest in photography began in earnest when I took a year off from teaching to write and travel. While I was exploring new places and meeting new people, I wanted to do more than take a photo to preserve a memory. Slowly, I became more conscious of using the image as a way to capture a sense of place, communicate a feeling, and tell a story. Over the years, I've tried my hand at street and urban photography and I shoot portraits on occasion. But it's landscape photography that has provided me the greatest creative challenges and the most satisfaction.
Favorite spot to shoot in Marin (that you're willing to share) and why?
Hands down, there's no place I love shooting more in Marin than Mt. Tam. Between the varied terrain, the incredible views, and the ever-changing, sometimes unpredictable weather conditions, it's a photographer's dream. On days I venture up there, I'm mostly on western side of Mt. Tam with its undulating hills and grassy slopes, trying to capture the magical light at golden hour or chasing the rare sight of low fog crawling over West Ridgecrest and down into the forested ravine toward Alpine Lake.
What you love most about taking and sharing photos?
Most of the photos I snap are meant just for me. More and more, though, photography has become one way I engage with the world. Words fall short sometimes, but a photograph might resonate with a friend or stranger, start a conversation, evoke a feeling, connect me to others — and remind us that we're not alone.
San Jose, California
What sparked your interest in photography?
A combination of some unexpected emotional life events triggered this deep dive into myself to figure out who I am and what I really enjoy in life. I believe your own self happiness is up to you and not anyone else, therefore you should not rely on anyone else for that because not all human interactions no matter how close you think you are always go as planned. During this process of self discovery and growth to find my own happiness, I found picking up a camera provided a wonderful outlet for my emotions, creativity, and imagination that I always had but never fully embraced or shared. I enjoy shooting with others all the time but the fact that it's just yourself and the camera out there shooting gives you time to work on yourself while expressing yourself to others through your art.
Favorite spot to shoot in Marin (that you're willing to share) and why?
I prefer the coastal areas from Marin Headlands up to Stinson Beach. Mt. Tamalpais is popular especially with the fog but the fog at Marin Headlands is so underrated because it's just harder to capture due to the unpredictability of the weather. I just captured some amazing flowing fog at the Headlands recently which is probably the best I've seen during sunset but the catch is, you have to get out of the car and hike the trails to witness these types of moments while getting blessed with some good weather. Besides the fog, the coastal trails are an amazing getaway to just shoot and work on yourself mentally.
What you love most about taking and sharing photos?
I enjoy how a photo can inspire others, and by "inspire" I mean help individuals get out of their comfort zone. A photo can prompt you to seek a new adventure; appreciate how beautiful life really is; elicit raw emotions, creativity, imagination; or provide a sense that it's a dream worth achieving — with the right mindset and goals put in place. I usually write some words or a poem with the photos I take to help others see the world in a positive light and give them a daily push to find their own happiness in their own lives as we all continue this life journey together.
Greenbrae, California (born in Philadelphia, Pennsylvania)
What sparked your interest in photography?
I went through some personal challenges back in 2019 and found photography as a creative outlet for helping me overcome those hurdles. Photography for me is not about "looking," it is about "feeling." Photography provides the ability to see and feel the emotion and beauty in everyday life.
Favorite spot to shoot in Marin (that you're willing to share) and why?
There are many beautiful areas in Marin: Mount Tamalpais, Point Cavallo, Rodeo Beach just to name a few. But my favorite spot to shoot in Marin would have to be along the SCA Trail in the Marin Headlands where you can see 360° views of Marin, San Francisco, Golden Gate Bridge and the Pacific Ocean all in one location.  
What you love most about taking and sharing photos?
WThe best part of taking and sharing photos for me is the "Spark of Joy" that it creates in others. Photography is an ongoing puzzle of pixels frozen in time and even during the darkest of moments, photography proves that light can always be found for those whose eyes are open to seeing it.
---
How to help:
Consider supporting one of these local nonprofits that urgently need support during the pandemic.
---
More from Marin:
---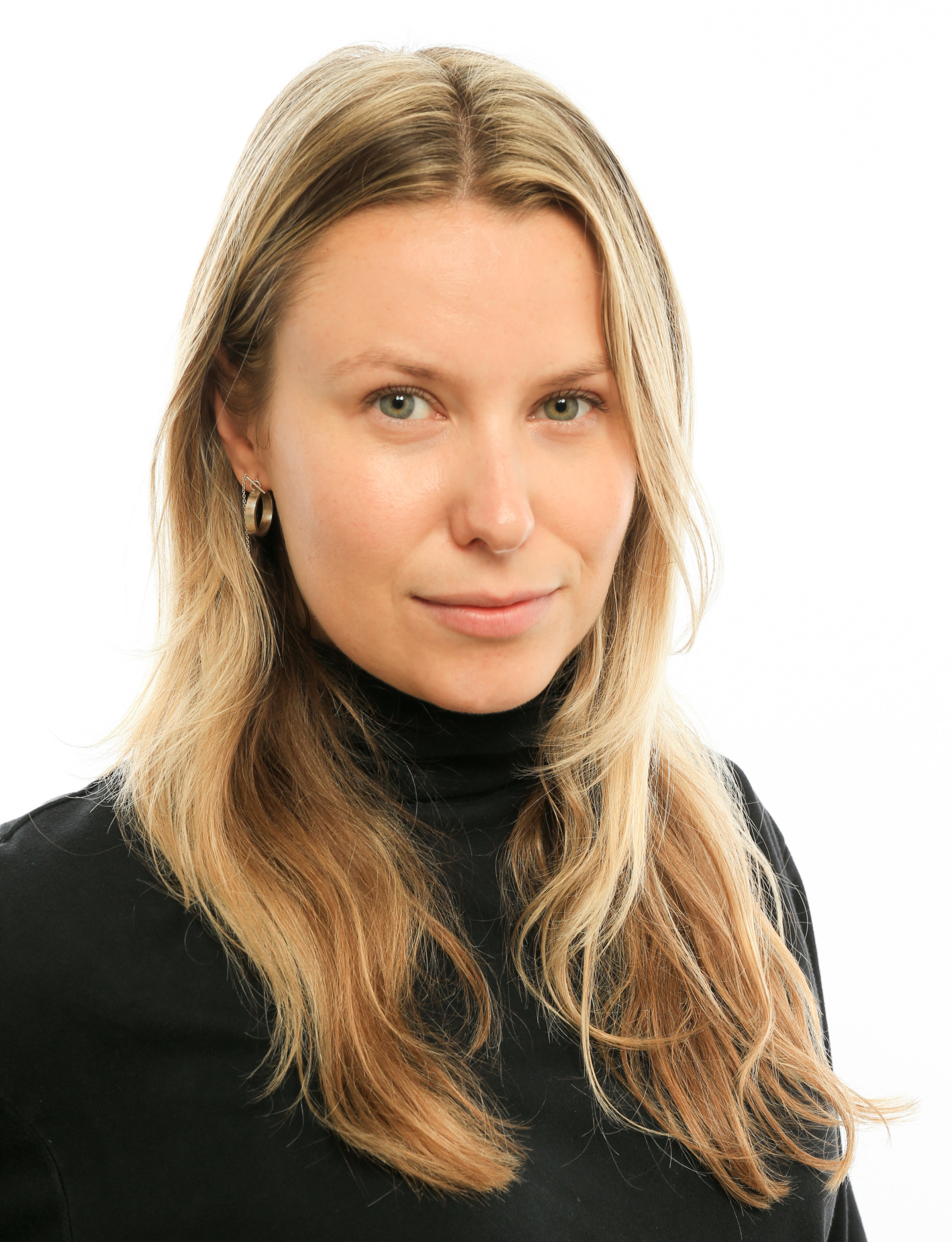 Kasia Pawlowska loves words. A native of Poland, Kasia moved to the States when she was seven. The San Francisco State University creative writing graduate went on to write for publications like the San Francisco Bay Guardian and KQED Arts among others prior to joining the Marin Magazine staff. Topics Kasia has covered include travel, trends, mushroom hunting, an award-winning series on social media addiction, and loads of other random things. When she's not busy blogging or researching and writing articles, she's either at home writing postcards and reading or going to shows. Recently, Kasia has been trying to branch out and diversify, ie: use different emojis. Her quest for the perfect chip is a never-ending endeavor.