During these difficult times, giving back is more important than ever. Here are four charities and groups in the community working hard to keep everyone taken care of during the coronavirus pandemic.
Supporting families on their path to achieving long-term housing, financial stability and breaking the cycle of homelessness.
Raphael House is a family shelter in San Francisco whose mission is to help low-income families and families experiencing homelessness strengthen family bonds by achieving stable housing and financial independence. Their first ever virtual Gala, held on September 12, featured incredible performances and story from Amanda King, who was a Raphael House resident in 2008, now a jazz singer in Las Vegas; a special surprise performance from Michael Franti; and "Party In a Box" kits for the Gala sponsors so they could enjoy the program with a little ambiance. Over 400 live-streamers participated. All proceeds from the Gala support the families in their Residential Shelter and after-care Bridge Program and their programs that support families on their path to achieving housing and financial stability. Donations are still accepted, visit their website to learn more.
Doors of Hope Program Created to Support Three Marin Nonprofits
Providing local employment opportunities and giving back to community organizations.
The Fresh Coat of Marin "Doors of Hope" program is creating a visual symbol of hope to homeowners, business owners, employees and those who are most in need. For a flat rate of $450, Fresh Coat Painters of Marin professionally painted front doors, donating a percentage of the proceeds to the client's choice of one of the three participating organizations: MarinHealth, San Francisco-Marin Food Bank and Play Marin. Kim Pace, Bay Area native and owner of this outreach initiative, launched it in August 2020, and plans to continue this service through the end of December 2020. They are looking for more participation to maximize the donations. Learn more and sign up through their website.
Marin Community Clinics' Virtual Fundraising Event Raises $240,000 to Honor Health Champions of Our Community
Supporting Marin Community Clinics' Covid-19 response programs.
Marin Community Clinics is one of Marin County's key providers of medical and dental care to Marin residents. This year's event, on June 24, was a virtual celebration that had 160 supporters participating online. In tradition with previous Summer Solstice celebrations, the Clinics honored several Community Health Champions, including Matt Willis, MD, MPH, Marin County's Public Health Officer; Timothy Sowerby, MD, a gastroenterologist and longtime volunteer; and Melissa Osheroff, a student volunteer. Sponsors included PharMedQuest; Susan and Dennis Gilardi; the Nancy and Richard Robbins Foundation, which donated a $25,000 matching grant; Arrows Benefit Group; and Sutter Novato Community Hospital.
Supporting Korean American families in San Francisco.
The Korean American Community Foundation of San Francisco (KACFSF), founded in 2014, strives to build a vibrant Korean American community in the greater Bay Area where the lives of those who are most vulnerable, disadvantaged and underserved are uplifted and strengthened. Their first ever virtual gala in May featured MC Paul 'PK' Kim, KQED anchor Mina Kim and honored trailblazers Yul Kwon of Survivor and astronaut Soyeon Yi. They raised $475,000 in total, with their Text-to-Give goal exceeded by over 40% – bringing in $57,250 during the gala. Donations directly support continuing bilingual mental health and wellness programs, providing senior meals and programs, fostering citizenship and civic engagement, supporting and advocating for survivors of domestic violence, and building the next generation of Korean American leaders.
Connecting artists and bringing joy to viewers during times of uncertainty.
The Transcendence Theater concluded their 2020 online season with a virtual Gala over the weekend of September 11. The event included uplifting performances that featured the best of the best from their last 10 years — songs from West Side Story, Ragtime, Dear Evan Hansen and many more. They partnered with other nonprofits to provide the exposure to the 72,000 program viewers and showcased over 40 local wine sponsors, 14 restaurants and catering companies that helped make the season possible. The fundraising campaign expanded their online donor base by 1385 and raised $682,000 from people all around the world. Donations are still accepted. Help keep the dream alive.
---
How to Help
For more ways to support local businesses, go here.
---
For more on Marin:
---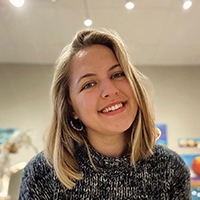 Sabrina Tuton-Filson is the Assistant Editor at Marin Magazine and a graduate of Elon University where she studied Professional Writing and Fine Art. Born and raised in San Francisco/Marin, she loves traveling just as much as coming home to the Bay Area. She has curated a sophisticated palate for food, travel and culture and uses her travels as an outlet to develop her photography portfolio and hone her writing craft.