After two years of being held virtually, Adopt A Family of Marin's annual Valentine Boutique and Luncheon returned as an in-person soiree on February 4. Supporters and friends of the organization gathered at the Mill Valley Community Center to enjoy a delicious lunch catered by Stacy Scott, and shop boutique-style with representatives from local jewelry and fashion businesses, including Kathy Kamei, Collective Hearts, Cowgirl Chic, Flutter Eyewear, and Manjusha Jewels. Each business donated a portion of proceeds during the luncheon to Adopt A Family, enabling the nonprofit to raise more than $40,000 for families in Marin.
Notable attendees included several members of the Ross Valley Women's League, including Sylvie Polezzi, Maureen Tierney Laura Ross and Stephanie Lamarre. Ross Valley Women's League designates Adopt A Family as the sole beneficiary of its yearly fundraising events and initiatives.
Adopt A Family provides short term financial assistance to support families in Marin County with rent, security deposits, utilities, car repairs, food assistance and credit repair. It is also known for its annual holiday drive, which provides hundreds of Marin families in need with gifts and other necessities during the holiday season.
---
More from Marin:
---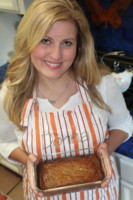 Freelance writer in Marin who writes about family, kids and parenting, Glass is the mother to one son, one dog and a hamster named Miss Geri. When she's not writing, trekking up steep hills in Marin or driving her kid to sports practice, she and her family spend time in their tiny cabin in Lake Tahoe. She avidly supports the California Academy of Sciences, a world class science museum and research institution, and the Institute on Aging which provides much needed services to Bay Area seniors and disabled adults. Glass is obsessed with baking the perfect loaf of banana bread, something she makes so often she no longer needs to look at a recipe card.