Across the country, 2017 has seen an uptick in reported hate crimes, and Marin County is taking steps to make sure its residents are protected. The Marin County District Attorney has set up a Hate Crime Hotline, and anyone who has been the victim of — or witnessed — what seems like a hate crime or hate speech is urged to report it. The hotline is intended to be a follow-up to an emergency 911 call, not a substitute for reporting emergencies, with messages currently available in English, Spanish, Farsi and Vietnamese. "All of us have broad constitutional protections with regard to our speech, religious affiliations and group associations," says District Attorney Ed Berberian. "However, these protections have limitations and hatebased conduct can and will be prosecuted."
The number for the hotline is 415.473.2585.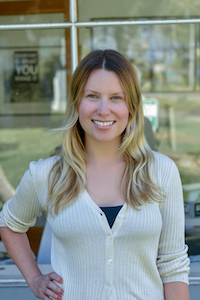 Kasia Pawlowska loves words. A native of Poland, Kasia moved to the States when she was seven. The San Francisco State University creative writing graduate went on to write for publications like the San Francisco Bay Guardian and KQED Arts among others prior to joining the Marin Magazine staff. Topics Kasia has covered include travel, trends, mushroom hunting, an award-winning series on social media addiction and loads of other random things. When she's not busy blogging or researching and writing articles, she's either at home writing postcards and reading or going to shows. Recently, Kasia has been trying to branch out and diversify, ie: use different emojis. Her quest for the perfect chip is never-ending.