THERE'S A GOOD chance you've already heard Rebecca Roudman play. She performed on the soundtracks for the Bruce Willis film Looper and the Jeremy Renner film Kill the Messenger. On top of that, her band Dirty Cello has been making its mark on the Bay Area with more than 100 shows a year. Dirty Cello's most recent release Beach House Sessions was recorded in an idyllic house at Muir Beach, where the band stayed until they finished an album full of classic American blues and bluegrass cover songs. But this current resident of Novato and native of San Rafael has ventured far beyond her Marin roots, touring in China, Italy and the United Kingdom. We asked Roudman a bit about growing up in Marin and her music; you can hear Dirty Cello for yourself on April 23 at Harmonia in Sausalito.
You were in the Marin Youth Orchestra; can you tell us about your experience? Being in Marin Youth Orchestra was great for a young cellist developing a love of performing — it was an exciting opportunity to feel the glamour of being in an orchestra. I remember the camaraderie of doing something exciting with other people my age and the thrill of getting dressed up for the concerts. Of course it was also a rush to solo with that orchestra.
What do you enjoy most about touring? When we're on tour with the Dirty Cello band, or when I tour with an orchestra, we often get the rock star treatment. From having bodyguards in Brazil to getting our own translator in China, the feeling of being a VIP makes all the hours of practicing even more worth it. Also, while we're on tour, I think the best way to experience the country is to eat like there's no tomorrow. I've experienced sublime desserts, wildly spiced dishes and truly frightening concoctions all over the world.
You also teach music; how does teaching affect your playing? There's nothing like working with middle-school-age students to really keep you grounded. I try to tell them about all the exciting places my cello has taken me and how with hard work on their part, they can experience a lot of the same exciting things I have. However, being kids, they're impressed for about five minutes before they want to move on to something new.
What are your favorite venues to play in Marin? Recently we had our first show over at Rancho Nicasio and while we've played most of the venues in the county, we enjoyed the intimacy of having the audience right there with us. We also host what we call Mini Music Festivals. These are where we get a couple of bands that we know our audiences will enjoy and put on a casual show with food and drinks and more. We always hold these in unique spaces, including the Shop in Olema and, for upcoming shows, a Nike missile base and the Lafayette Public Library.
This article originally appeared in Marin Magazine's print edition under the headline: "Cello, Reimagined".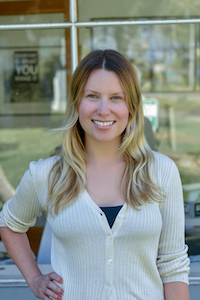 Kasia Pawlowska loves words. A native of Poland, Kasia moved to the States when she was seven. The San Francisco State University creative writing graduate went on to write for publications like the San Francisco Bay Guardian and KQED Arts among others prior to joining the Marin Magazine staff. Topics Kasia has covered include travel, trends, mushroom hunting, an award-winning series on social media addiction and loads of other random things. When she's not busy blogging or researching and writing articles, she's either at home writing postcards and reading or going to shows. Recently, Kasia has been trying to branch out and diversify, ie: use different emojis. Her quest for the perfect chip is never-ending.