To unknowing passerbyers the people combing hills and fields across the world with phones in hand this weekend will look like just that — a bunch of social media addicts unable to set their devices aside even in the beauty of nature. And many of them would be wrong. From April 27 to April 30, over 70 cities around the world will be competing to see who can document the most diversity in the natural world using the iNaturalist app. Marin will be partaking in the 2018 City Nature Challenge project by capturing observations from Mt. Tamalpais Watershed Lands at Lake Lagunitas. Join the effort! The guided excursion will cover iNaturalist "how-to's" and include independent identification sessions.
If You Go:
When: Saturday, April 28 from 10 a.m. to 2 p.m.
Where: Mt. Tamalpais Watershed Lands at Lake Lagunitas
Cost: Free
​Additional information available here.
​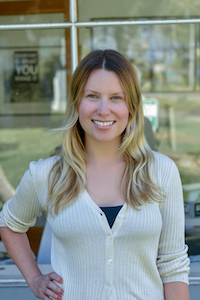 Kasia Pawlowska loves words. A native of Poland, Kasia moved to the States when she was seven. The San Francisco State University creative writing graduate went on to write for publications like the San Francisco Bay Guardian and KQED Arts among others prior to joining the Marin Magazine staff. Topics Kasia has covered include travel, trends, mushroom hunting, an award-winning series on social media addiction and loads of other random things. When she's not busy blogging or researching and writing articles, she's either at home writing postcards and reading or going to shows. Recently, Kasia has been trying to branch out and diversify, ie: use different emojis. Her quest for the perfect chip is never-ending.