Even if your head has been in the sand for the past couple years — which if that's the case, no judgment: lots of us have been escaping reality — you must have caught wind of the problems surrounding bees. And no, we're not talking about vicious bee attacks. We're talking about the good guys, our beloved honey bees, who are dying off en mass. These casualties carry serious repercussions for the environment and in an effort to help thwart their decline, MMWD and San Francisco State University have begun studying the bees of Mt. Tamalpais. This is the first time this part of Marin has ever been surveyed for pollinators and your help is needed.
The volunteer event involves sorting through the insects that were collected in traps on the mountain. You will separate bees from other insects and debris and then attach the bees to small pins by piercing or gluing them to the pins. These prepared specimens are then sent off to entomologists for further study. Researchers will also generate a historical species list and review plant species currently known to be extirpated or declining, to identify potential pollinator species at risk. They will also seek to understand changes in bee composition relevant to MMWD's Forest Resiliency Project, and whether fuel break work opens up the landscape for bee populations to increase. The team has chosen sites with high wildflower diversity, a good predictor for pollinators. The sites will be sampled again in five years to study species increases or decreases – however, information from this will be immediately useful to land managers. The data sampling method aligns with methods used nationally, so the data can be compared to sites across the nation. The team may even encounter new species of California pollinators! For more information on how to save the bees, improve your garden for pollinators, and get involved with community science in your own backyard visit greatsunflower.org. Ages 13 and up. RSVP encouraged.
If You Go:
When: Saturday, February 10 from 9 a.m. to 12 p.m.
Where: MMWD Offices
220 Nellen Ave.
Corte Madera, CA
Cost: Free
More event information available here.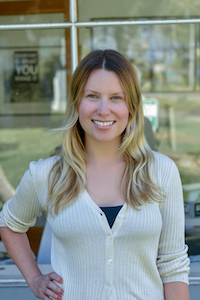 Kasia Pawlowska loves words. A native of Poland, Kasia moved to the States when she was seven. The San Francisco State University creative writing graduate went on to write for publications like the San Francisco Bay Guardian and KQED Arts among others prior to joining the Marin Magazine staff. Topics Kasia has covered include travel, trends, mushroom hunting, an award-winning series on social media addiction and loads of other random things. When she's not busy blogging or researching and writing articles, she's either at home writing postcards and reading or going to shows. Recently, Kasia has been trying to branch out and diversify, ie: use different emojis. Her quest for the perfect chip is never-ending.