Trips to West Marin are always special outings. Part of the county yet on a tectonic plate of its own, the land has a distinctive feel — and the many new and updated restaurants here are certainly shaking things up.
A group of local all-stars came together to completely reimagine and renovate this property at the northernmost tip of Marin. Michael Goebel, a San Anselmo resident and restaurateur, and Brooke Gray, formerly of Nick's Cove and Cottages and Blue Barn, are the new owners, and chef Matt Elias, previously of Saltwater Oyster Depot, leads the kitchen. The menu, inspired by land and sea, features seasonal ingredients from Marin and Sonoma, with classics like burgers, salads and clam chowder along with trout dip, risotto and, of course, oysters galore. You'll also find plenty of grab-and- go options at the on-site general store.
Just down the road from Point Reyes Station and adjacent to Olema House, Due West prepares some of West Marin's finest fare. Previously the Farm House at the Lodge, the place has been refurbished and updated but still has its cozy saloon vibe. Guests can dine like the wagoneers and travelers who came here in the mid-1800s — with modern touches: oysters from Tomales Bay, organic produce from Bolinas farms, and meat and dairy from Point Reyes ranches pair with a robust list of specialty beers, wines and craft cocktails.
A couple minutes down Highway One, still in the town of Marshall, Tony's Seafood Restaurant has joined the Hog Island Oyster Co. family. First opened in 1948 by Croatian fisherman Anton (Tony) Konatich and family-run for three generations, the restaurant served seafood to local fishers and travelers alike. Today Tony's menu has fresh takes on favorites like Dungeness crab sandwiches, fish and chips, po' boys and oysters on the shell. Be sure to note the merman bathroom sign while you're there.
The William Tell House, established in the town of Tomales in 1877, has the distinction of being the longest continually open saloon in the county (sorry, Smiley's). San Francisco chef and restaurateur Ted Wilson took over the restaurant in 2018. After an extensive renovation, it now serves up seafood chowder with mussels, clams, rock cod and shrimp; seasonal fresh crab; Liberty Duck chili; and signature cocktails that highlight fresh and local ingredients.
This article originally appeared in Marin Magazine's print edition with the headline: "Continental Shift".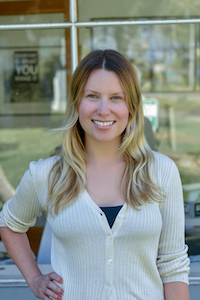 Kasia Pawlowska loves words. A native of Poland, Kasia moved to the States when she was seven. The San Francisco State University creative writing graduate went on to write for publications like the San Francisco Bay Guardian and KQED Arts among others prior to joining the Marin Magazine staff. Topics Kasia has covered include travel, trends, mushroom hunting, an award-winning series on social media addiction and loads of other random things. When she's not busy blogging or researching and writing articles, she's either at home writing postcards and reading or going to shows. Recently, Kasia has been trying to branch out and diversify, ie: use different emojis. Her quest for the perfect chip is never-ending.