It's been a crazy time for education. Here's one thing we can make easy for you — here are a few of Marin's best schools to pick from.
For the complete listing of top private schools, check out our 2021 Private School Guide.
Resilient. Dedicated. Innovative.
Brandeis Marin is committed to the well-being of our whole community, and we are prepared to support the learning journey of every student – in this moment and into the future. Brandeis Marin is recognized as a forward-thinking center of educational innovation. We harness the timeless values of the Jewish tradition to infuse cutting-edge learning in science, technology, engineering, mathematics, and the humanities with social purpose. Our students are confident leaders and joyful learners, ready to face the challenges of today and tomorrow with an open mind and courageous heart. If you are looking for an inspirational K-8 education for your child and a collaborative, nurturing partnership for your whole family, take a look at Brandeis Marin today.
180 North San Pedro Road, San Rafael, CA
415.472.1833
Building Success Through Individualized Learning
Headlands Preparatory School, formerly known as Tilden Preparatory School Marin, is a small, innovative, WASCaccredited middle and high school based in Sausalito, CA. Headlands Prep first opened its doors in 2017 as a branch of Tilden Prep, which has been celebrating student achievement for over 15 years. We teach the way students learn, ensuring that they master material to a B grade or higher. Students experience real success in their courses and increased confidence for future learning.
• Full-time middle and high school
• Single courses
• Master course content at your own pace
• One-to-one personalized learning
Explore our wide range of over 150 UC-approved courses including 34 AP and 26 honors classes. Call today to schedule a tour or a consultation!
1050 Bridgeway, Sausalito, CA
415.944.2254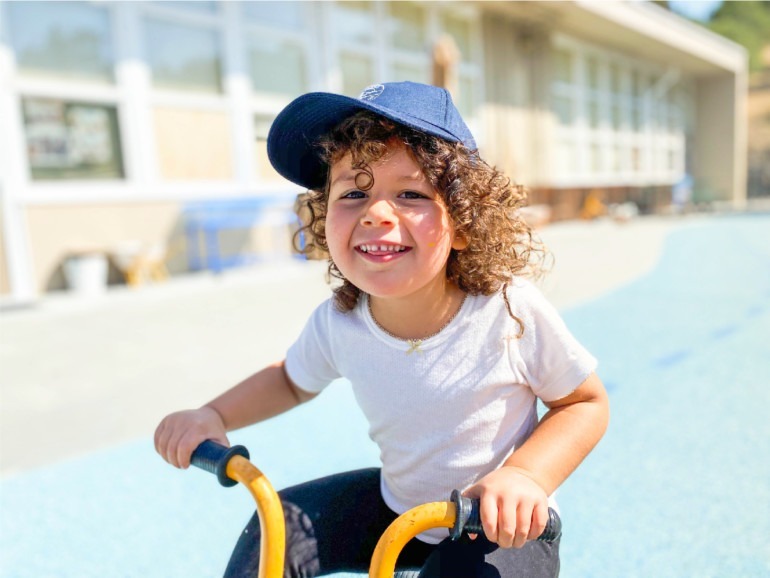 From Preschool, to High School: A Complete Bilingual Program
The Lycée Français de San Francisco (LFSF) is an independent international school, and the largest French American program in Northern California. At LFSF, our objective is to inspire future generations to make positive and impactful contributions to our world through a multilingual and multicultural education that lasts a lifetime. Last year, during the pandemic, LFSF was the first language immersion school to safely reopen its campuses to students while continuing to teach those of who opted to remain at home. To learn more about enrolling at LFSF, contact [email protected] Read more at lelycee.org #LFSFJadore
Ortega & Ashbury Campuses, San Francisco
Sausalito Campus, Marin
415.661.5232
Faith. Knowledge. Service.
Marin Catholic's student body is made up of 800 young men and women. We are committed to small class sizes, which create an intimate learning environment and produce strong teacher-student relationships in a challenging college preparatory curriculum. Marin Catholic is one of the premier Catholic, college preparatory high schools in California. Consistent with Gospel Values, we are committed to the education of the whole person and instill in our students the confidence that will empower them as informed, compassionate individuals to live a fulfilling life and engage in learning as a lifelong process. Students are drawn from a broad spectrum of social, religious and economic backgrounds. We don't just talk about making a difference-our students make the difference. Experience is what sets us apart. Experience Marin Catholic. Faith. Knowledge. Service. It's more than a mission, it's a way of life.
675 Sir Francis Drake Blvd, Kentfield, CA
415.464.3800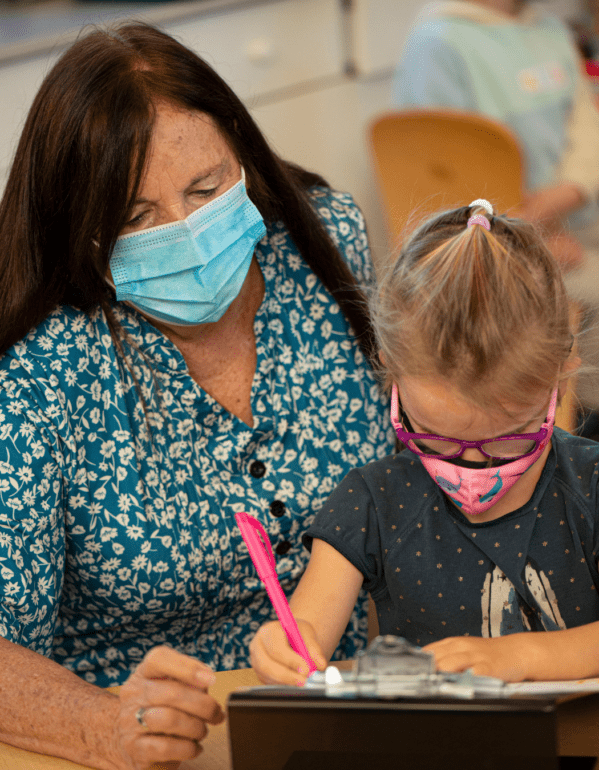 Where Academics and Character are Classmates
Once the best kept secret in Marin…Marin Horizon is now Best of Marin! We are honored to have been voted Best Preschool by Marin Magazine. Our toddler through 8th grade program includes:
• challenging, project-based academics in a joyful learning environment
• phenomenal faculty who believe that close student teacher relationships are central to student success
• outdoor education program that reinforces the social emotional learning, independence, and leadership fostered in our classrooms
• long-standing commitment to diversity, equity, and inclusion
Marin Horizon is an independent, co-educational day school located in a residential neighborhood in Mill Valley, only 15 minutes from San Francisco.
305 Montford Avenue, Mill Valley, CA
415.388.8408
At Mark Day School, we deeply know all of our students and because of this, we are well equipped to guide them as they learn and grow. With every student learning in person every day, our multidisciplinary curriculum is challenging and engaging, and prepares students to succeed in the current century. Immense thought, preparation, and research goes into developing our curricular program; in the classroom, projects, units, and lessons often combine literacies and skills so that students are simultaneously practicing and building upon what they learn. Students who graduate from Mark Day School are well equipped with the tools and experiences they need to carve their own path and succeed in whatever life and career choices they make. 
At Mark Day School, we believe that diversity, in its many dimensions, is required for an excellent education. Simply put, diversity makes us better thinkers, better collaborators, and better community members. Our commitment to diversity, equity, and inclusion (DEI) extends from our decades-long global partnerships to an Indexed Tuition program to help as many families afford tuition as we can.
39 Trellis Drive,
San Rafael, CA 94901
We Value Connection, Curiosity, Courage.
At Marin Primary & Middle School, we believe that it's deep connections—between students, with teachers, and with ideas—that help kids know themselves and push through boundaries in school and in life. Every day, we strengthen these connections so that our students are able to tackle new ideas and challenges, pursue their goals with optimism and courage, and apply all they learn to the world they'll inherit.
From preschool through eighth grade, we engage children in a warm academic environment that embraces growth and honors the journey of learning. Each stage of development is a building block to ensure future success in the classroom and beyond. You will love who your child becomes at Marin Primary& Middle School. Come visit us or learn more at mpms.org.
20 Magnolia Avenue, Larkspur, CA
415.924.2608
Cherish Childhood, Collaborative Learners
Saint Hilary School employs a whole child approach to education that combines 21st century curriculum and values that prepare our graduates for success in rigorous college preparatory high schools and in life. This approach prepares students for academic success with an innovative curriculum taught in a faith-filled community that cultivates compassion, empathy, and honesty. Our academic program is challenging and engaging. We present our students with the best opportunities to participate in their learning using inquiry based methods, hands-on projects and collaborative presentations. Saint Hilary has an experienced, fully credentialed and advanced degree faculty, including advanced academic specialists in Math, Science and Spanish. We are confident that Saint Hilary School delivers the welcoming and engaging community you seek for your child and family. Please contact us and discover what makes Saint Hilary School so unique.
765 Hilary Drive, Tiburon, CA
415.435.2224
Inspiring Smart Minds and Kind Hearts
Our educational environment consists of an innovative curriculum which cultivates engaged learners and encourages students to work to their full potential. Our school community fosters an enthusiasm for learning and inspires students to be critical thinkers who lead with compassion. We believe that a partnership with parents helps our teachers motivate our children in developing their unique talents and gifts with confidence which prepares them for success in premier high schools. We invite you to tour St. Patrick School to learn about our programs and to hear about how we partner with the parent community to educate the whole child. Together, we help our children grow to be STAR students.
Skilled Learners – Thoughtful Individuals
Active Christians – Responsible Citizens
120 King Street, Larkspur, CA
415.924.0501
Where You Belong.
Salesian draws students from over 39 Bay Area communities to its 21 acre campus situated on the San Pablo/Richmond border with its robust transportation program. Located less than 5 miles from Point Richmond, it is easily accessible from Marin County. Salesian believes that understanding the past is imperative to our ability to live in the present and shape a more stable future. We strive to offer our students a comprehensive window into the past through connecting historically relevant issues with contemporary events. We explore our shared and individual experiences. Salesian has the pleasure and privilege of instructing a racially, ethnically, ideologically and intellectually diverse collection of students. Salesian provides them opportunities to think more critically of the world environment and encourages them to build a more just society.
2851 Salesian Avenue, Richmond, CA
510.234.4433
K-8 All Boys School in San Francisco
At Town School, boys experience an education that is designed specifically for them. They discover new facets of their identities, develop enduring relationships, and are continuously given opportunities to lead, learn, and grow through the support of a loving and joyful community. We offer an outstanding educational program rooted in strong academics that enables each student to pursue his strengths and fulfill his potential. We intentionally design experiences that help boys create an expansive personal definition of boyhood and manhood. Our hallways are filled with laughter, expressions of close friendships, helpful acts and curious and imaginative minds. At Town, we encourage our students to approach their learning with joy, respect, integrity, curiosity and a sense of belonging.
2750 Jackson Street, San Francisco, CA
415.746.1151
171- Year Legacy of Providing an Exceptional Education
Founded in 1850, San Domenico's mission includes a commitment to recognize what it means to be part of a global community and respond with integrity to meet the needs of the times. Ranked in the top 4% of college preparatory Independent School programs in America, SD is redefining the metrics of achievement and graduating inspired students equipped to create a better world. The academic rigor is balanced by robust social-emotional curriculum and a supportive culture that also encourages students to explore SD's unique STEAM (Science, Technology, Engineering, Art, and Math), LEAF (Leadership, Environment, Advocacy, Focus), and social justice programming. Our dedicated faculty and staff encourage all students, Grades K-12, to ask the big questions, explore their own values, and work together to promote a more inclusive and sustainable community and world. San Domenico offers both day and boarding options for local, regional, and international students.
1500 Butterfield Road, San Anselmo, CA
415.258.1905
Educating Innovators and Leaders
San Francisco Girls' School is a new all-girls high school located in the Inner Richmond neighborhood of San Francisco, only 30 minutes from Central Marin County. We are delighted to open our doors in August 2021 with the Class of 2025! Our innovative interdisciplinary education with a strong STEM program will inspire your daughter to rise to challenge. With student choice and leadership at the center of our culture, each girl will be a decision-maker in the school's development and her academic path. The sense of belonging and support each student will experience at SFGirls will give her the confidence and skills to excel in college, career, and beyond. To learn more about the 2021-2022 admissions process, visit www.sfgirls.org/apply. We look forward to meeting you!
350 9th Avenue, San Francisco, CA
415.684.8605
Tradition. Strength. Pride.
Located in charming Delafield, Wisconsin, and close to national and international transportation links rests St. John's Northwestern Academies, a coed premier day and boarding school for grades 7-12. Our prestigious academies have a proven record of accomplishments and a reputation of high standards. We take pride in producing successful lifelong learners who leave our academies and enter a rapidly changing world with a strong academic foundation and ethical leadership qualities. Our small class sizes and four foundational pillars of academics, athletics and wellness, leadership growth, and spiritual and character development are the basis of our well-rounded approach in maximizing each child's potential. Personal attention from a dedicated faculty and staff, to our young people and their families, begins day one and continues beyond graduation. Learn why leadership lives here by visiting www.sjnacademies.org
1101 Genesee Street, Delafield, WI
800.752.2338
Confidence, Creativity, Integrity, and Academic Excellence
The Marin School is an independent, college-prep high school in San Rafael. Small by design, TMS students thrive in a challenging, collaborative environment where dedicated faculty set high expectations and encourage each student to realize their full potential. We offer a UC-approved, thought-provoking curriculum, with a creative approach to everything we do. Our small, supportive environment inspires our students to take risks and explore new ideas. Unique STEM offerings include Virology, Zoology, and our FabLab Maker space. Digital, Visual and Performing Arts electives provide opportunities for artists at all levels to refine their skills. Our sports teams compete in a small school sports league with an emphasis on health and wellness – all teams are co-ed and no tryouts are required. A daily shuttle service makes stops along a central corridor throughout San Francisco and Marin County. Learn more about how a small school can make a BIG impact. Schedule your visit today!
San Rafael, CA
415.339.9336, ext. 1009 [email protected]hemarinschool.org