Schooled in the renowned Hungarian tradition of effective skincare therapy, Eva Claiborne is an innovative and experienced master esthetician and permanent makeup artist. For over thirty-five years, Eva provides the highest level of skincare and spa services — designed to achieve and maintain healthy beautiful skin from head to toe. In addition, to her extensive European and American training, in the past three decades Eva has developed her own approach to skincare. Her clients vary in gender and age from teenagers concerned about temperamental skin to older clients interested in anti-aging and maintaining a youthful glow.
What do you enjoy most about being an aesthetician?
Skin care is my passion and my life! I love all of my clients and it makes me very happy to see their beautiful smiles when they arrive for the treatments. It fills my heart to see the results reflected on their skin and the healthy glow when they leave. I feel that I am the luckiest person to be in this profession.
What is a popular treatment you offer?
My most popular treatments are microneedling or collagen-induction therapy, HydraFacial and non-medical postoperative care treatments after plastic surgeries. I also offer teen facials and acne therapies, as well as advanced skin therapies and Hungarian facials.
Why do you think your customers voted you the best in the county?
I think my customers value and appreciate the personalization I provide for their skin with every treatment. Our skin changes daily and in order to get results, it is important to cater to what the skin needs on any given day. Due to this, I think my clients trust me, and they know that my goal is to make them look the best that they can. In addition, my clients have mentioned that they love my Hungarian facial massage and my natural skin care line, TITOK naturals.
Is there anything else you'd like to share about your business?
Over the past few years I have been working with a lot of clients who have undergone some form of surgery and have developed a skincare line and wellness treatment to aid in their healing. This fall, I will be launching my TITOK naturals skincare line and offering my non-medical pre & post operative wellness treatments for my clients and to doctor's offices. I am very excited to offer my skincare products and treatments to doctors and dermatologists and continue helping more people. If you are a Dermatologist or Plastic Surgeon and would like to sell my products and provide my treatments in your office, please contact me at [email protected].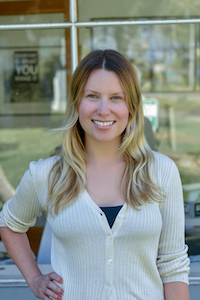 Kasia Pawlowska loves words. A native of Poland, Kasia moved to the States when she was seven. The San Francisco State University creative writing graduate went on to write for publications like the San Francisco Bay Guardian and KQED Arts among others prior to joining the Marin Magazine staff. Topics Kasia has covered include travel, trends, mushroom hunting, an award-winning series on social media addiction and loads of other random things. When she's not busy blogging or researching and writing articles, she's either at home writing postcards and reading or going to shows. Recently, Kasia has been trying to branch out and diversify, ie: use different emojis. Her quest for the perfect chip is never-ending.