It's barely March, and already my email box is filling up with messages from other moms I know about summer camp. Who is going where? What kinds of camps are out there? Can we sign our kids up for such-and-such camp so they will be together?
While summer seems a long way away, especially considering how cold and rainy it has been lately, the reality is that it will be here before any of us realize. Without some kind of pre-planning, your kids could be stuck doing lemonade stands all day long and basically driving you crazy. For both you and your kids' sake, spending some time at camp is not only healthy, in some ways, it's a necessity. It's also a chance for them to try new activities and seek out novel interests.
While there are always a few camps that seems to sell out as quickly as they open up registration (hello Coastal Camp), there are lot to still choose from, as long as you don't wait too long. Here are a few suggestions to complement our annual summer camp listings in our March issue.
Due to Covid-19, please check with the below camps to see how they might have altered operation this year.
For the Hands-on Doers and Builders
Camp Edmo, which specializes in STEAM (science, technology, engineering, arts and math) day camps, has two Marin locations in Novato and Mill Valley, plus other Bay Area locations. While this camp offers traditional STEM sessions on topics such as game coding, gadget building, carpentry and space exploration, it also mixes it up with themes such as forensic science, molecular gastronomy and how to create your own YouTube channel.
With two Marin locations plus several others in San Francisco and Berkeley, Galileo is a maker and explorer camp with sessions in ocean exploration, drone building, discovering the spirit of Mt. Everest and maker's workshops.
These Lego-centric camps are mostly half-day with some full day options, but they all explore the engineering concepts of building and offer a variety of themes ranging from Minecraft and Harry Potter to robotics and circuit cubes. Marin camps are based at Play-Well in San Anselmo, but there are well over 80 locations throughout the Bay Area holding sessions this summer.
For the Aspiring Performers 
Marin Theatre's acting camps are designed for kids in pre-K through 12th grade. While the basic sessions focus on building age appropriate acting skills and storytelling abilities, the production camps enable the kids to be full-on engaged in shows, which they rehearse and later perform for friends and family.
For nearly half a century, this sleepaway camp in Mendocino has been literally teaching kids how to clown around. The circus and theatrical arts camp offers a huge range of not-your-everyday activities, from lessons in unicycle riding to juggling, trapeze, stilt walking, improvisation and much more. Your kids will be so busy they won't have a chance to even think about being homesick.
For those who want a Broadway-style musical experience, 23 Elephants Theatre offers camps for kids ages 5 to 20, ranging from mini-camps for the youngest performers to immersive productions for older kids. 2019's show lineup includes Winnie the Pooh, Peter Pan, Jr. and Rock of Ages, High School Edition.
For the Sporty Kids 
For true San Francisco Giants fanatics, this camp is a dream come true. Campers spend the day learning to hit, catch, throw plus practicing fun baseball drills. It's not all work and no play; there are plenty of games and non-baseball activities woven in plus a few friendly competitions. The camp offers sessions all over the Bay Area, including two in Marin.

Given that Marin is birthplace of mountain biking, naturally there are a number of day camps geared to honing terrain riding skills. This homegrown camp, led by the woman who also heads up Drake High School's girls' mountain bike team, offers a slightly more personalized experience, especially for younger bikers. Because she's also a school nurse and a mom, she's skilled in fixing up scrapes from unexpected spills and wiping away tears.
For the Artsy Kids 
Taught by Marin Society of Artists members, these half-day camp sessions enables kids to explore a variety of mediums and materials ranging from sketchbooks to clay, painting, fabric, ink and more.
For the Outdoor Adventurers
Located in the Tahoe National Forest, this classic sleepaway camp includes outdoor activities such as hiking and backpack plus more the traditional camp activities of archery, arts and crafts, horseback riding, swimming, sports and of course, plenty of camp fires with singalongs.
This overnight camp in Sonoma County presents kids with a one-of-a-kind experience of what it's like to live and work on a farm. Kids work in teams to feed and care for the farm animals, and tend to the garden from which they harvest food use by the staff to prepare for meals.
Need more ideas? The free Marin Summer Camp Fair on March 23 includes dozens of local camps eager to share their experiences with wanna-be campers and their parents or caregivers.
Want more?
To browse a list of the best summer camps in the area, check out our 2021 Summer Camp Listing.
---
More from Marin:
---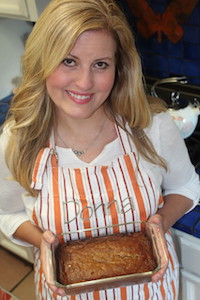 A freelance writer in Marin who writes about family, kids and parenting, Glass is the mother to one son, one dog and a hamster named Miss Geri. When she's not writing, trekking up steep hills in Marin or driving her kid to sports practice, she and her family spend time in their tiny cabin in Lake Tahoe. She avidly supports the California Academy of Sciences, a world class science museum and research institution, and the Institute on Aging which provides much needed services to Bay Area seniors and disabled adults. Glass is obsessed with baking the perfect loaf of banana bread, something she makes so often she no longer needs to look at a recipe card.