Although Omicron has been putting a damper on travel plans, as we go to print for this issue there is a glimmer of hope for group travel, get-togethers and family reunions — formerly known as super spreaders. It makes me recall my own summers growing up, which always meant huge family get-togethers from two very different types of people.
One year, we would gather with my grandfather's side of the family, a boisterous clan called the Bohnetts who are mostly based in Santa Barbara, and then the next year it would be with my grandmother's side, the Nickoloffs, made up of unusually tall Slavs, also loud. Our family's patriarch came to the United States as a 17-year-old stowaway and built a restaurant empire in Los Angeles. Exposure to these two very different groups and their stories helped me and my cousins define and refine our identity and place in the world.
As an adult, I found myself in the planning role, trying my best to honor my grandmother's diligent efforts to keep family together, despite flaky, noncommittal cousins, and the chorus of, "why aren't we just meeting at [pick a spot]?" I'd love to go back and give her a huge hug for rising above the noise for all those years and making these events happen. It's not easy. So, as a seasoned planner (and hypersensitive human), I thought I'd share a couple tips to help you get through the process of planning a family reunion.
Planning Tips
Put your ego aside.
The minute you accept the baton, you become the nag. No one will appreciate the time and anxiety that goes into choosing the location and menu; negotiating group discounts; and deciding between personalized T-shirt, sweatshirt or hat; and setting the agenda.
Delegate with flexibility.
Everyone will at first thank you for taking on the task, followed up by, "How can I help?" Bask in their generosity, but unless you're ready for a barrage of opinions and undoing of your original plans, be careful, and be ready to just do it yourself. A second cousin once offered to help with a slideshow, but at the last minute she bailed, so I took a deep dive into ancestry.com and found an old sepia photo of our 49er great, great, great grandfather and a daguerreotype of his parents (no smiles back then).
I also found deeds to property in Pennsylvania and the golden egg of every family reunion slideshow: a witch! Margaret Mattson, was accused in 1683, and I wish I could have been there to support her; I bet she was spicy. I grabbed screenshots, fumbled with PowerPoint, et voila — a slideshow. Next, next important tip: Lower your standards.
Assume group poverty.
Set expectations with costs ahead of time. Our first big reunions started in the early '80s and were all-expenses-paid Alisal Ranch getaways. Fast forward three decades, however, and cost had become a deterrent. Understanding that this particular Arizona reunion might be the last big one, though, I wanted to make it special. I negotiated a group rate, and for the dinner, somehow was able to get a lunch item (taco bar), which cut the cost in half. Still, some said, "Oh thanks, but we'll get pizza and just show up for the slide show." [Insert head-exploding emoji.] "That is not how this works!" I screamed at my husband. "What don't they understand about a minimum spend."
Stress aside, everyone showed up, ate tacos and the slide show went off perfectly. By the time I got to Margaret Mattson, the room went wild. My grandfather had the biggest smile on his face and, as if cued, said, "Well, that explains a lot." Everyone laughed, glowing in the genetic net of being connected to our past and to each other.
It was the last time we all got together. The stress of organizing was (mostly) overshadowed by the success of the weekend, which included watching my kids interact with their cousins, political views put to the side as we honored our shared history and genetics, and found humor in retelling stories of those who have passed.
We'd love to hear about your family reunion tips and cherished memories of bringing multiple generations together, so please reach out to us via email and social media @marinmagazine. And, in an ironic twist, besides my role at Marin Magazine, I now run LocalGetaways.com, which helps people plan large group getaways (everything except the slideshows — that's on you). Cheers to the promise of travel restrictions being lifted, families and friends reconnecting and getting back to making plans.
---
For more on Marin:
---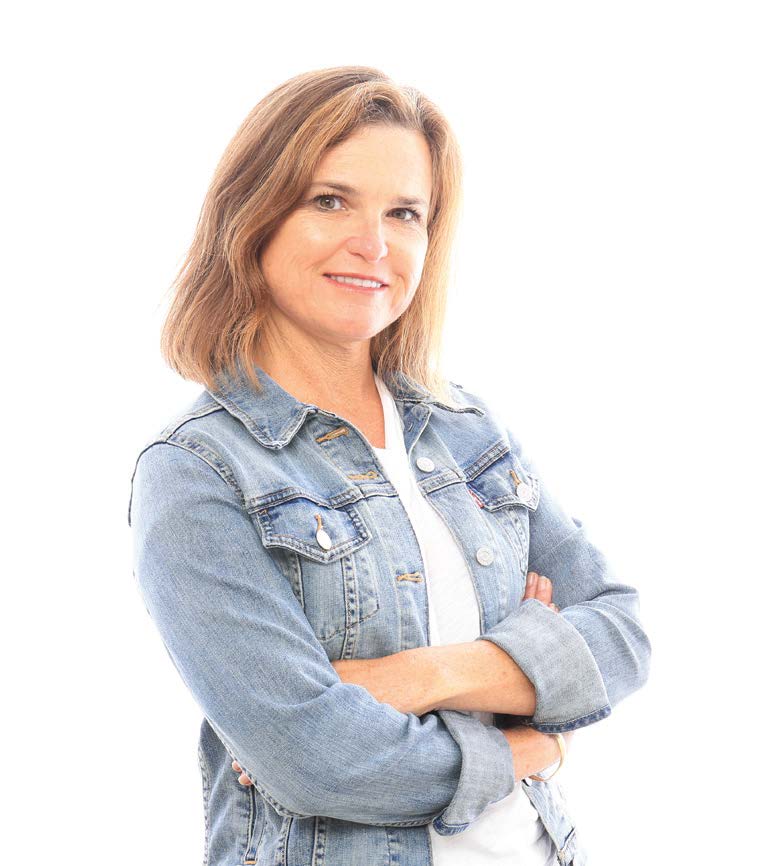 Mimi Towle has been the editor of Marin Magazine for over a decade and is currently the editor at large at Make it Better Media. She lived with her family in Sycamore Park and Strawberry and thoroughly enjoyed raising two daughters in the mayhem of Marin's youth sports; soccer, swim, volleyball, ballet, hip hop, gymnastics and many many hours spent at Miwok Stables. Her community involvements include volunteering at her daughter's schools, coaching soccer and volleyball (glorified snack mom), being on the board of both Richardson Bay Audubon Center and then The EACH Foundation. Currently residing on a floating home in Sausalito, she enjoys all water activity, including learning how to steer a 6-person canoe for the Tamalpais Outrigger Canoe Club. Born and raised in Hawaii, her fondness for the islands has on occasion made its way into the pages of the magazine. If you want more, she's created a website, LocalGetaways.com.