As a kid, when the school year ended and the first day of summer would roll around, I would become obsessed with counting down the days to when I would go to Girl Scout summer camp. The night before I boarded the camp bus and headed to the mountains of New Mexico for two weeks felt like Christmas Eve. I'd barely sleep anticipating the excitement of seeing old friends and making new ones, hiking, going horseback riding and making s'mores around a campfire. Summer camp was my happy place where I could completely be myself and indulge in pure, carefree fun.
Little did I know it, but that time at Girl Scout camp helped prepare me for challenges later in life and set me up to be the independent woman I am today. Scott Shaffer, who owns and runs Shaffer's High Sierra Camp with his wife, Lisa, agrees. "While camp is about trying new things in a physically and emotionally safe atmosphere, it's also about giving kids a chance to take a step toward a happy, healthy well-adjusted adulthood," he says. "Going to camp offers a tremendous boost to a child's self-esteem and gives them confidence they didn't know they had. They can also stumble into activities that they carry over as passion into adulthood, as well as develop skills to interact with kids from other areas and different backgrounds and perspectives."
Even more importantly, camps can build a number of critical life skills, according to Stanford researcher Dr. Denise Pope, whose comprehensive three-year summer camp study, Challenge Success, has identified many benefits. "We think summer camp is highly valuable," she says. "Every day they're learning new skills, particularly in the area of social-emotional learning. Getting away from technology and taking a break is life changing. Kids don't have to put on a show at camp." Plus, she adds, "We know from our research that certain skills developed at camp — independence, teamwork and perseverance — lead to improved academics, relationships, and career and job satisfaction, which are outcomes that we would all like to see kids have." Interested in signing your kids up for sleepaway camp? Here are a few things to consider.
Is Your Child Ready for Sleepaway Camp? (And Are You?)
When Liz Mullins of San Anselmo decided to send her older child, who was 12, to sleepaway camp last summer, her younger son, 10 at the time, wanted to go too. A bit reluctant at first, she finally agreed. "Before camp started, we looked at all the activities the camp offered on its website," Mullins says. "My younger child, who is really cautious, was reluctant to try anything adventurous. But while at camp, he jumped off a 40-foot cliff into a lake. The overall camp experience gave both of my kids a sense of confidence and independence that they didn't have before."
So how does a parent know if a child is ready to be away? "If a child expresses interest in camp and says they're ready to go, that's the ideal time to go," says Scott Shaffer. As for homesickness, parents can expect their kids to feel a little homesick at some point. "The worst thing I see parents do is offer their kid an 'out,' such as telling them they'll pick them up if they miss home," says Lisa Shaffer. "We express to parents to instill confidence in their kids that they can do the 'hard things.' Missing home is a very normal feeling that we validate, but we also help them work through it while at camp, and 99% of them can." She suggests parents try some away activities leading up to camp, like a night or two away at a friends or relatives house, as well as take a look at the American Camp Association's tips for parents on homesickness and preparing kids for what to expect.
Sometimes, however, it's the parents rather than the kids who feel a sense of separation anxiety. "After a year of spending day-in and -out with my kids (during the pandemic), I wasn't mentally prepared for them to be away," Mullins says. "I missed them more than they missed me."
Choosing the Right Camp
Many sleepaway camps offer a wide range of activities for campers, from swimming, archery and crafts to more physically challenging wilderness adventures such as rock climbing and backpacking. Some specialize in specific activities, such as caring for animals or working on a farm. Rather than just signing the kids up for a camp, however, parents should involve them in the process by exploring camp websites together. Parents should also carefully look at physical safety protocols (including Covid-19 safety procedures). This year, with the availability of vaccines for kids ages 5 and older, many camps indicate that they will require all campers to be fully vaccinated before attending camp.
When in doubt, ask questions. "You get what you pay for in terms of sleepaway camp," says Mullins, who didn't like the camp her sons attended last year, but wouldn't hesitate to send them to a different camp because of the benefits the experience offers. "My kids got sick, and the camp didn't tell me, which I didn't like, especially during a pandemic year."
A good place to start is to check out our Summer Camps Listings.
Making Camp Affordable
One of the only downsides to overnight camp, besides a bout of homesickness, is the cost. Most sleepaway camps are expensive, so budgeting ahead during the year may make sense for many families. For low-income families, a number of camps offer financial assistance with an approved application, or the cost can be supplemented through scholarships from charitable organizations, such as the Guardsmen of San Francisco, which has offered a campership program since 1947 for at-risk youth. The Golden Gate National Parks Conservancy reserves half of its day camp spots for low-income families who can apply for a scholarship. Additionally, the American Camp Association offers tips on securing camp scholarships. Despite the high cost, however, many parents find the experience that sleepaway camp provides for their children is worth the investment.
---
More from Marin:
---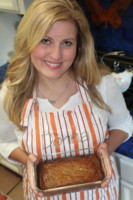 A freelance writer in Marin who writes about family, kids and parenting, Glass is the mother to one son, one dog and a hamster named Miss Geri. When she's not writing, trekking up steep hills in Marin or driving her kid to sports practice, she and her family spend time in their tiny cabin in Lake Tahoe. She avidly supports the California Academy of Sciences, a world class science museum and research institution, and the Institute on Aging which provides much needed services to Bay Area seniors and disabled adults. Glass is obsessed with baking the perfect loaf of banana bread, something she makes so often she no longer needs to look at a recipe card.