A KEEN OBSERVER OF politics, finance and culture, Michael Lewis is one of America's leading social commentators. His 2014 release, the New York Times best-seller Flash Boys, examines how the legal — and questionable — practice of high-frequency trading has allowed certain Wall Street players to work the stock market to their advantage. The book has been called one of the most provocative releases since Lewis' The Big Short, which inspired the 2015 movie starring Steve Carrell and Christian Bale. In addition to these, Lewis wrote Moneyball and The Blind Side, also made into movies, which were nominated for Academy Awards. He comes to Marin on Monday, April 3, and Thursday, April 6. speakerseries.net
This article originally appeared in Marin Magazine's print edition under the headline: "Money Matters".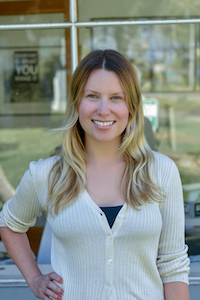 Kasia Pawlowska loves words. A native of Poland, Kasia moved to the States when she was seven. The San Francisco State University creative writing graduate went on to write for publications like the San Francisco Bay Guardian and KQED Arts among others prior to joining the Marin Magazine staff. Topics Kasia has covered include travel, trends, mushroom hunting, an award-winning series on social media addiction and loads of other random things. When she's not busy blogging or researching and writing articles, she's either at home writing postcards and reading or going to shows. Recently, Kasia has been trying to branch out and diversify, ie: use different emojis. Her quest for the perfect chip is never-ending.