How much media should kids be exposed to, even when that media relates to education? Many teachers and parents are finding a real upside to embracing technology in the classroom. Here are a few free educational apps that were born in Marin.
1. Tales Untold Parents are right to be concerned about their kids spending time in front of screens, but what if there was a program that featured both fiction and nonfiction stories, each with its own plot and resolution, that came together to form a bigger narrative much like a podcast? For kids ages 3 to 7 that is exactly what Tales Untold offers. "The culture at large is becoming normalized to the concept of podcasts, and adults clearly love them. So why wouldn't kids?" says founder Nick Vidinsky. talesuntold.com
2. Marin County Free Library While many libraries are keeping things old school, the Marin Library is making itself more accessible to the masses by diving into the 21st century with a mobile app. The app lets you locate and search the library's catalog of movies, books, music, and other resources wherever you are. With the MarinLibrary app, you can reserve or renew books as well as download and listen to audiobooks for free. marinco.boopsie.com
3. ModMath ModMath helps students with dyslexia and dysgraphia (inability to write coherently) by circumventing the need for a pen and pencil when solving equations. The app functions like a virtual piece of graph paper that allows students to set up math problems in an easy-to-understand and legible way. Students can then print out the pages or email their teachers directly. A new version with updated features that will work for algebra students was just released. modmath.com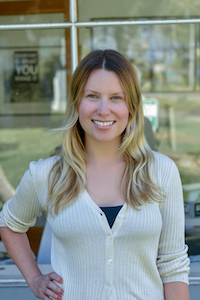 Kasia Pawlowska loves words. A native of Poland, Kasia moved to the States when she was seven. The San Francisco State University creative writing graduate went on to write for publications like the San Francisco Bay Guardian and KQED Arts among others prior to joining the Marin Magazine staff. Topics Kasia has covered include travel, trends, mushroom hunting, an award-winning series on social media addiction and loads of other random things. When she's not busy blogging or researching and writing articles, she's either at home writing postcards and reading or going to shows. Recently, Kasia has been trying to branch out and diversify, ie: use different emojis. Her quest for the perfect chip is never-ending.