San Francisco's popular Hardly Strictly Bluegrass has introduced a new philanthropic effort aimed at immediate relief needs and equitable recovery in the Bay Area. The world-renowned roots music festival recently provided one million dollars in new grants shared between the Sweet Relief Musicians Fund, East Bay Permanent Real Estate Cooperative's Esther's Orbit Room Cultural Revival Project and the Tenderloin Museum's "Sounds of the Tenderloin" project, distributed in conjunction with the live stream of this year's festival October 1-3.
"It's clear that Covid-19, and the current spread of the Delta variant, continue to deeply affect our music communities, and that new support is needed," said Frances Hellman, one of the directors of the Hellman Foundation, which funds and oversees Hardly Strictly Bluegrass as part of the legacy of founder Warren Hellman. "We hope that these grants will not only provide some economic relief to the artists and workers who make live music possible, but also help to lift up some of the most highly-impacted neighborhoods as we begin to recover from this historically challenging period."
The new grants respond to the current needs of the music community at this point in the pandemic: direct funding for vulnerable community members via Sweet Relief Musicians Fund; and forward-looking support for new projects promoting a more equitable recovery in the underserved, culturally-rich Bay Area neighborhoods of West Oakland and the Tenderloin.
Hardly Strictly Bluegrass' support will allow Sweet Relief Musicians Fund to provide hundreds of new grants of up to $1,000 each to musicians and workers. Aric Steinberg of Sweet Relief Musicians Fund said, "Our music community is still in crisis. Artists, crews and all of the talented individuals who work in the live music industry are still fighting for their financial lives. The Delta variant has been another devastating blow, and the community is in desperate need of immediate financial assistance. With the support of partners like Hardly Strictly Bluegrass, we are able to provide emergency financial assistance to artists and crews during this unprecedented emergency. Grants are used to pay for vital living expenses such as medical bills, rent, food and clothing."
East Bay Permanent Real Estate Cooperative's Esther's Orbit Room Cultural Revival Project is a neighborhood-led effort to restore a historic West Oakland jazz and blues venue, closed for years, and establish a new community-centered home for music and art with a performance venue, café, and artist housing.
The Tenderloin Museum's Sounds Of The Tenderloin project seeks to uplift and celebrate San Francisco's historic nightlife district, once home to a thriving jazz and swing scene before becoming world famous as a major cultural center for the hippy, folk and rock explosion of the 60s and 70s. "Sounds of The Tenderloin" is designed to bring this unique neighborhood's diverse and often underinvested community together with music fans from the wider Bay Area through several months of live performances, beginning this Fall with Covid-safe, small-scale live music shows at outdoor and indoor venues throughout the neighborhood.
---
For more on Marin:
---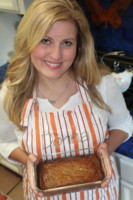 A freelance writer in Marin who writes about family, kids and parenting, Glass is the mother to one son, one dog and a hamster named Miss Geri. When she's not writing, trekking up steep hills in Marin or driving her kid to sports practice, she and her family spend time in their tiny cabin in Lake Tahoe. She avidly supports the California Academy of Sciences, a world class science museum and research institution, and the Institute on Aging which provides much needed services to Bay Area seniors and disabled adults. Glass is obsessed with baking the perfect loaf of banana bread, something she makes so often she no longer needs to look at a recipe card.