Headlands Center for the Arts, now in its 40th year, held its 15th annual benefit art auction on the historic grounds of the Fort Mason Center for Arts & Culture from May 20 to 31.
The 2022 auction was a combination of both silent and live auctions of original work from more than 60 partnering artists and galleries, including Candice Lin, Sadie Barnette, and Didier William. Those wishing to bid on pieces could do so in person and online.
This year's festivities began with an opening celebration on May 20, during which the community was invited to engage with site-specific installations by Headlands artists. The 11-day auction culminated on May 31 with a live auction led by Phillips auction house auctioneer Rebekah Bowling, with DJ sets by Vetiver's Andy Cabic and a special multimedia installation and performance by Headlands alum Carole Kim.
"(Our annual auction) represents our steadfast commitment to fostering and supporting creativity," said Mari Robles, Executive Director of Headlands Center for the Arts. "Headlands is a place for making and experiencing art."
This year's auction raised $610,000, providing crucial support to Headlands' heralded artists and public programs. $90,000 of auction sales also directly benefited participating artists.
Event sponsors included Chroma SF, Creative Fundraising Advisors, Phillips, and Seiler LLP.
---
More from Marin: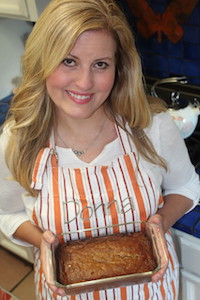 A freelance writer in Marin who writes about family, kids and parenting, Glass is the mother to one son, one dog and a hamster named Miss Geri. When she's not writing, trekking up steep hills in Marin or driving her kid to sports practice, she and her family spend time in their tiny cabin in Lake Tahoe. She avidly supports the California Academy of Sciences, a world class science museum and research institution, and the Institute on Aging which provides much needed services to Bay Area seniors and disabled adults. Glass is obsessed with baking the perfect loaf of banana bread, something she makes so often she no longer needs to look at a recipe card.