New and longtime supporters of Lifehouse, a Marin-based nonprofit that improves the quality of life for people with intellectual and developmental disabilities, were only too happy to show up for great food and wine at this year's Great Chefs and Wineries – which returned in-person on April 23 after being held virtually for the past two years.
Keeping with his 32-year tradition, rock and roll legend Huey Lewis returned as honorary chair of the event, joined by Heidi Krahling of Insalatas as culinary host and Betty Yu of KPIX as the event's emcee.
This year's fundraiser was held at Peacock Gap in San Rafael, kicking off on the clubhouse terrace and featuring 42 restaurants, wineries and libation companies. Guests noshed on a feast of culinary delights expertly prepared by several Bay Area outstanding chefs, all of which were accompanied by pours from elite Napa and Sonoma wineries and local libation businesses. The crowd, which included Bud E. Luv and Mary Jane Burke, enjoyed a dance performance by Lifehouse participants and an intimate performance by musical guest Jefferson Starship.
In addition to a live auction that evening, the Great Chefs and Wineries Virtual Auction featured an extensive selection of fine wines, unique local dining experiences, a beautiful collection of art, and gift certificates and baskets from local businesses. The sparkle raffle included an incredible diamond pendant necklace from Stephan-Hill Jewelers.
With the support of sponsors Thirty Seven Wines, Brayton Purcell, Hub International, All American Printing, Bank of Marin and Marin Magazine, plus participating restaurants, wineries, local businesses and attendees, Lifehouse raised more than $500,000 for programs and services for the 370 people it serves.

---
For more on Marin:
---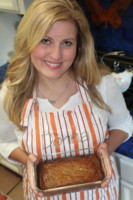 A freelance writer in Marin who writes about family, kids and parenting, Glass is the mother to one son, one dog and a hamster named Miss Geri. When she's not writing, trekking up steep hills in Marin or driving her kid to sports practice, she and her family spend time in their tiny cabin in Lake Tahoe. She avidly supports the California Academy of Sciences, a world class science museum and research institution, and the Institute on Aging which provides much needed services to Bay Area seniors and disabled adults. Glass is obsessed with baking the perfect loaf of banana bread, something she makes so often she no longer needs to look at a recipe card.